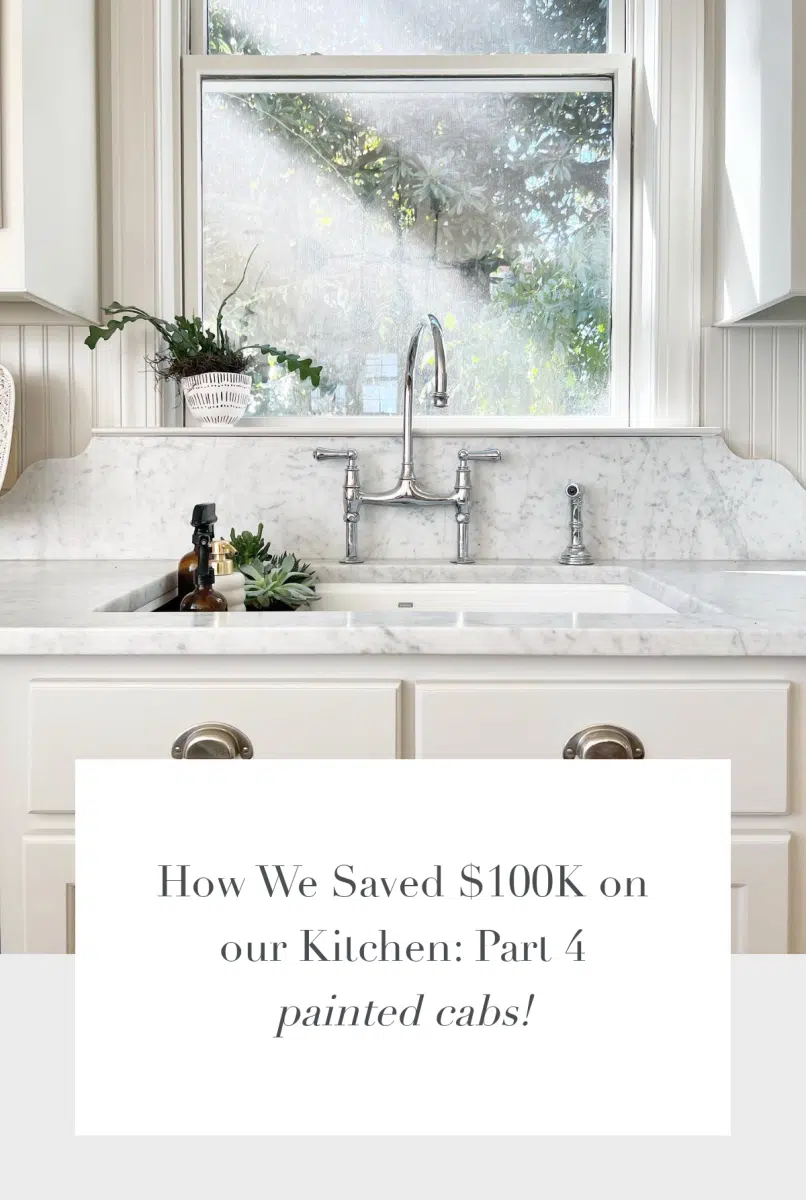 This is the final installment of our kitchen renovation (for now!). You can read Part 1 here, Part 2 here, and Part 3 here.
We've been slowly making changes to our kitchen since we moved in May. We decided to keep the cabinets, appliances and layout and simply changed the counters, sink, lighting and now, paint.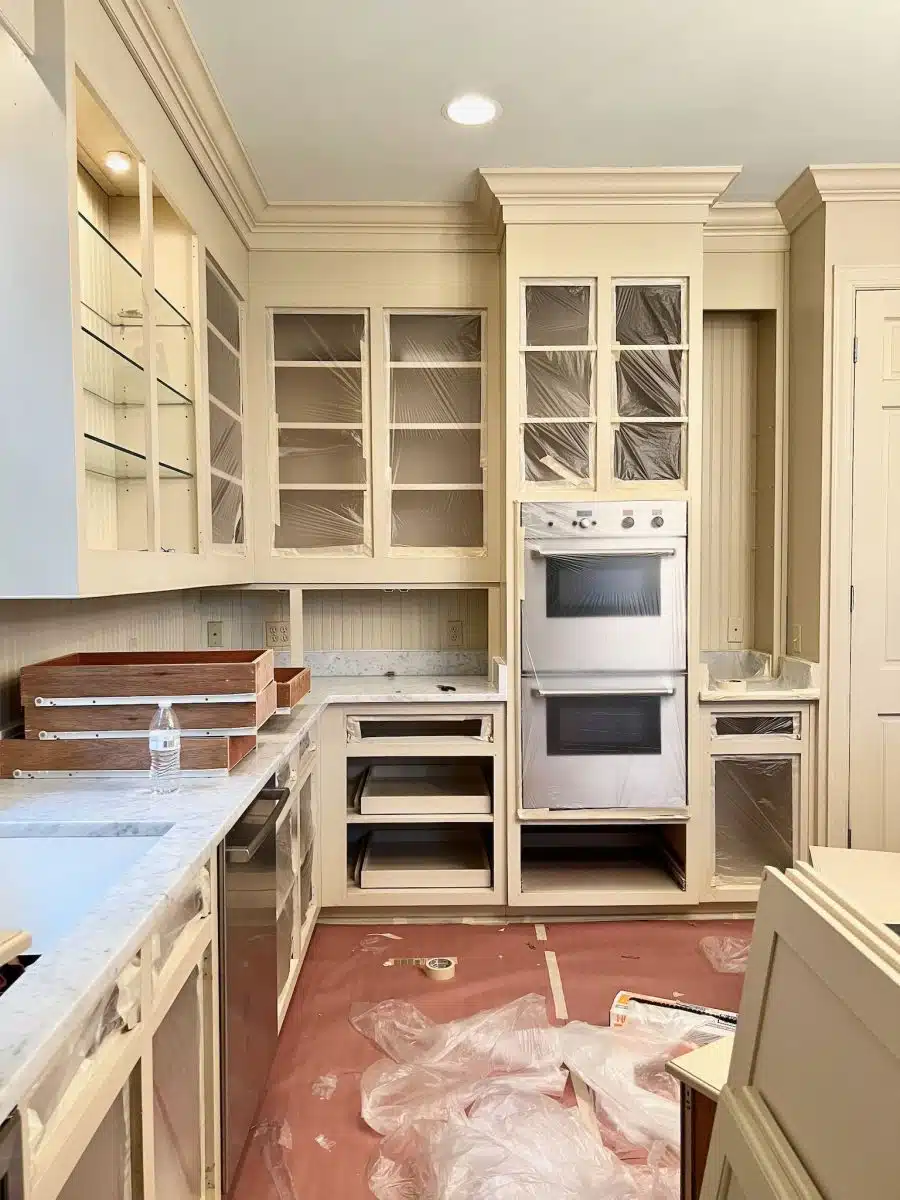 The last big step of our basic kitchen renovation that saved us over $100K was to have the cabinets painted and last week was the week! My favorite painters from Charlotte were kind enough to drive to our new house and take on this project.
They removed all the doors and drawer fronts and sprayed the cabinets and doors, island and built-in with "lacquer paint" (that's all I know!) in my favorite quiet neutral color: Gossamer Veil. They painted the walls Extra White, the trim is also Gossamer Veil (same in our foyer, same in our last house).
All we have left to do is the ceiling — remove old lights and patch it up. I took the liberty to photoshop out the lights in some of the photos just for myself. And I need to style the kitchen to have it looking the way I love, but that will take some time to figure it out.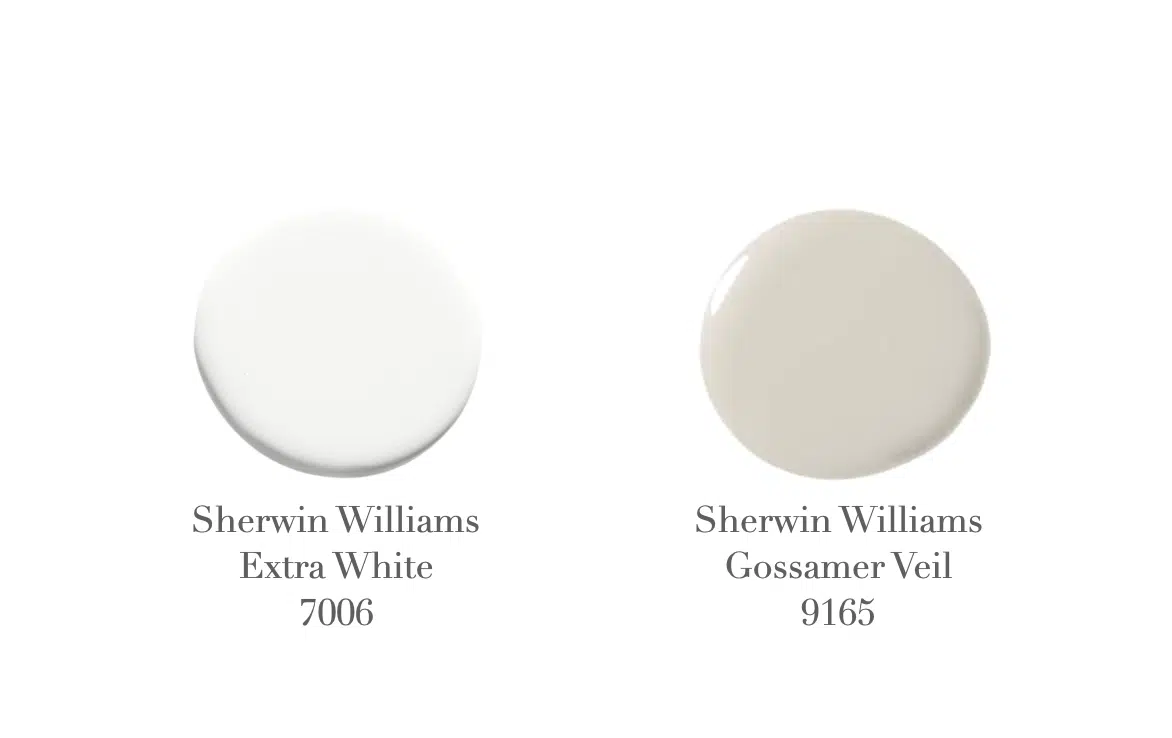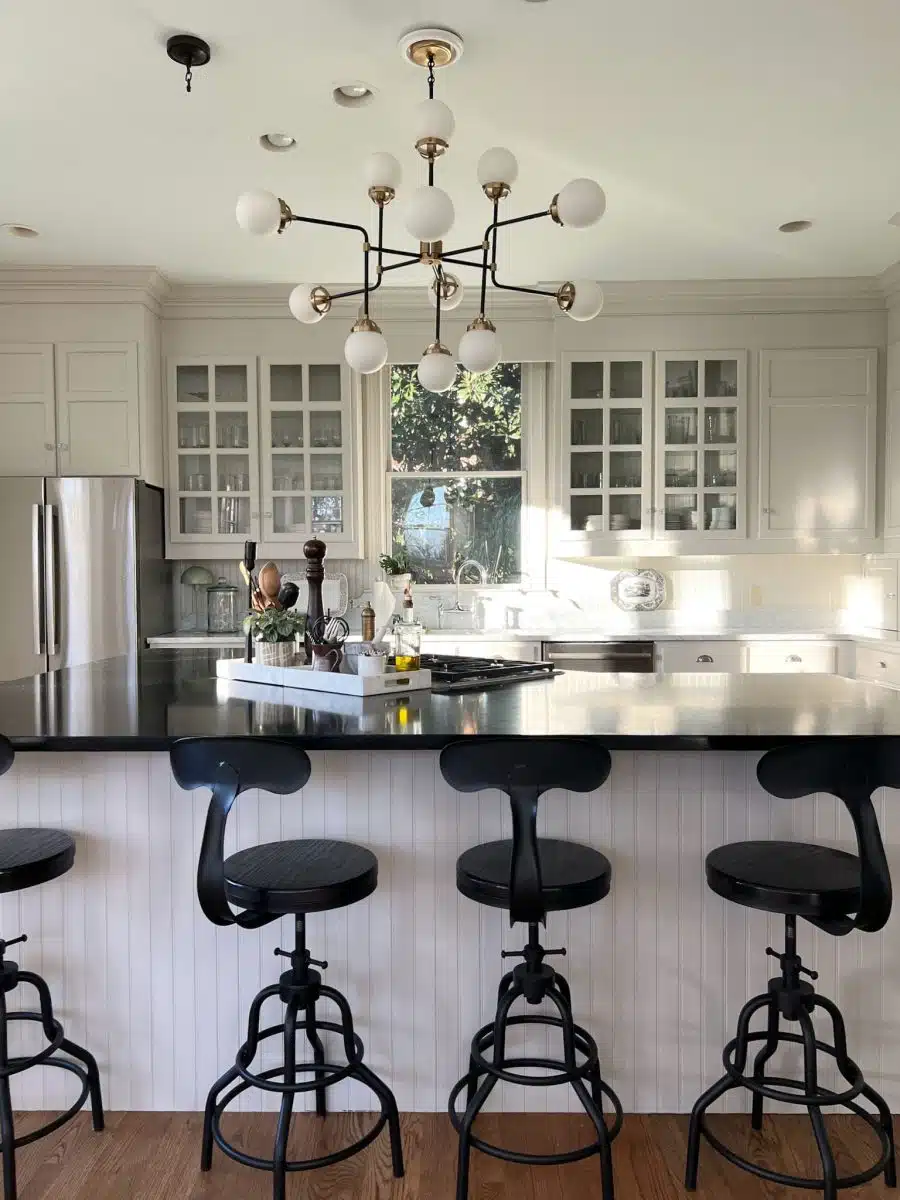 The painting took about five days and the cost was around $4,500 (plus we paid extra for gas and tips) still less than our original quote of $8000 from another reputable painter who couldn't work us in anytime soon.
We used Extra White on the walls and I cannot express the difference paint has made in our kitchen. It's quiet, calm, bright and finally feels like US.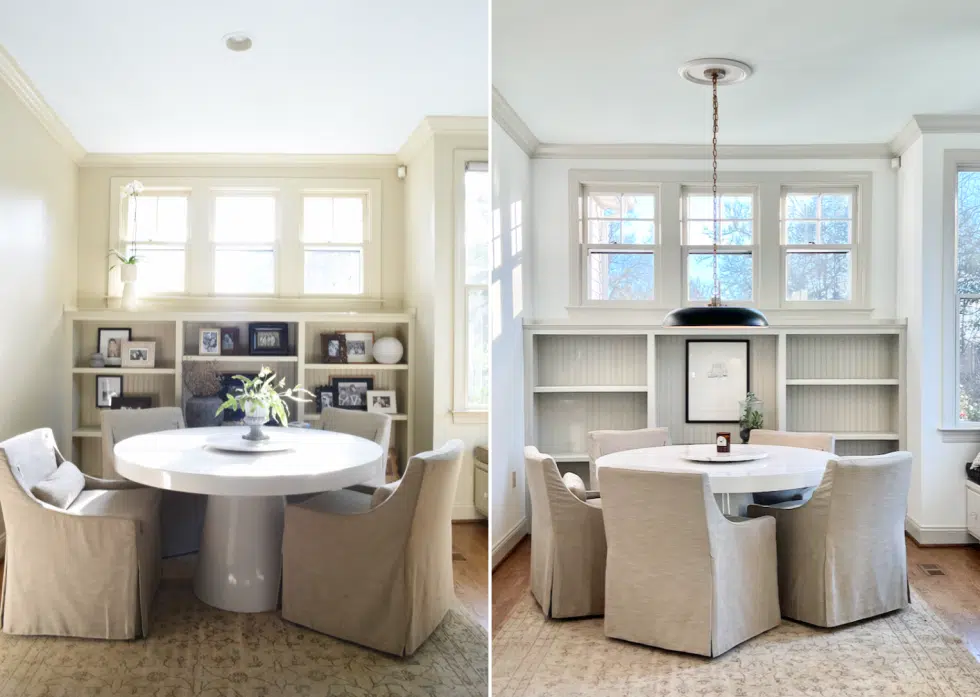 During shot on the left (when we moved in I color matched the cabs and painted the walls myself just so we didn't have so many shades of yellow and brown), after paint on the right. MLS listing below…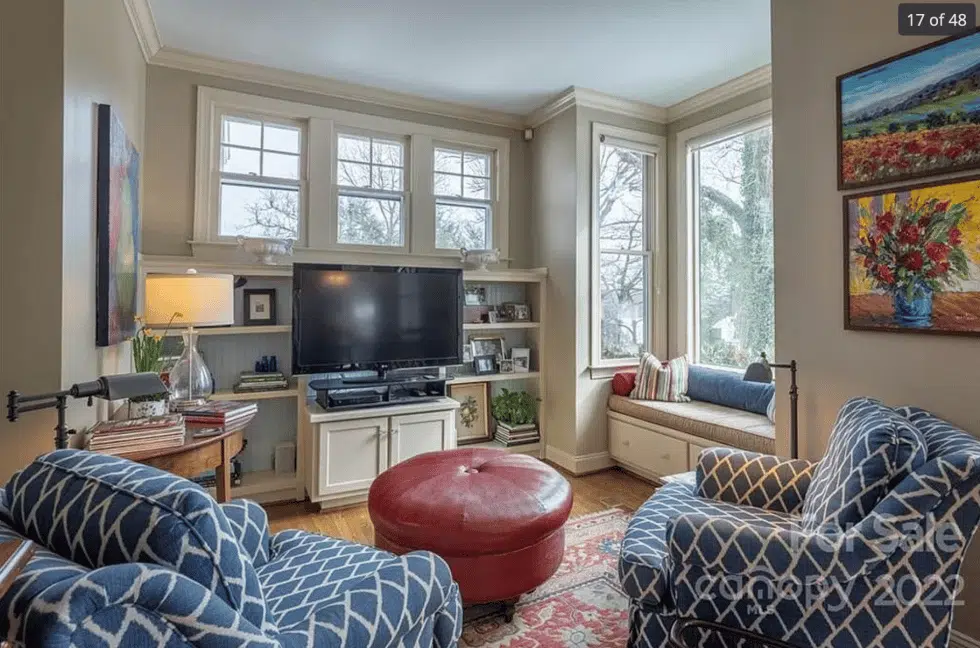 Same view today…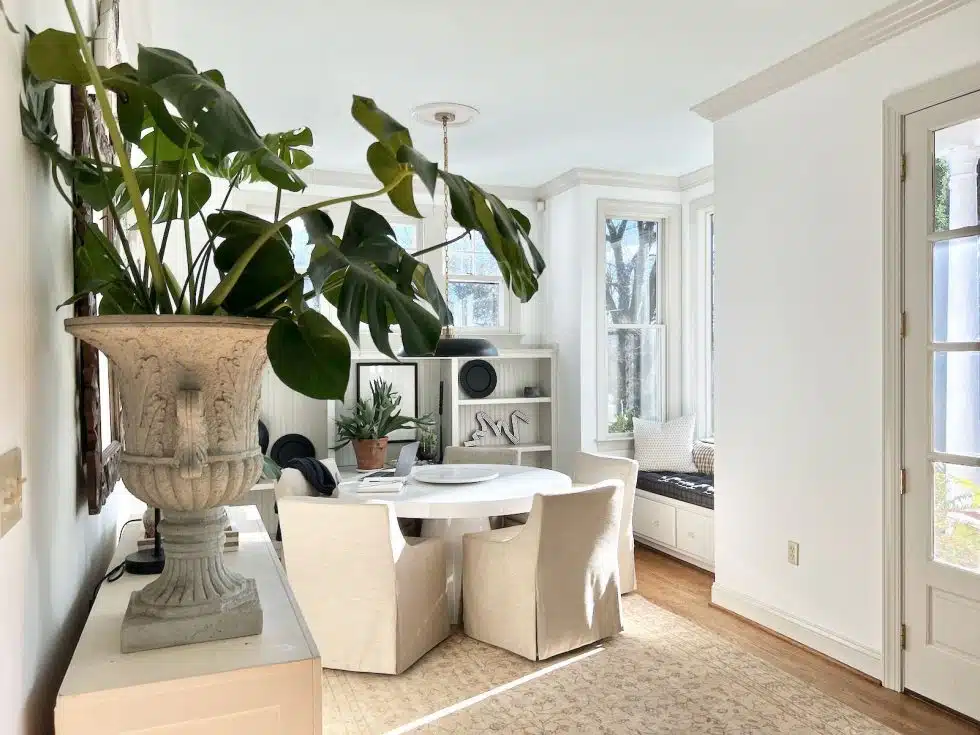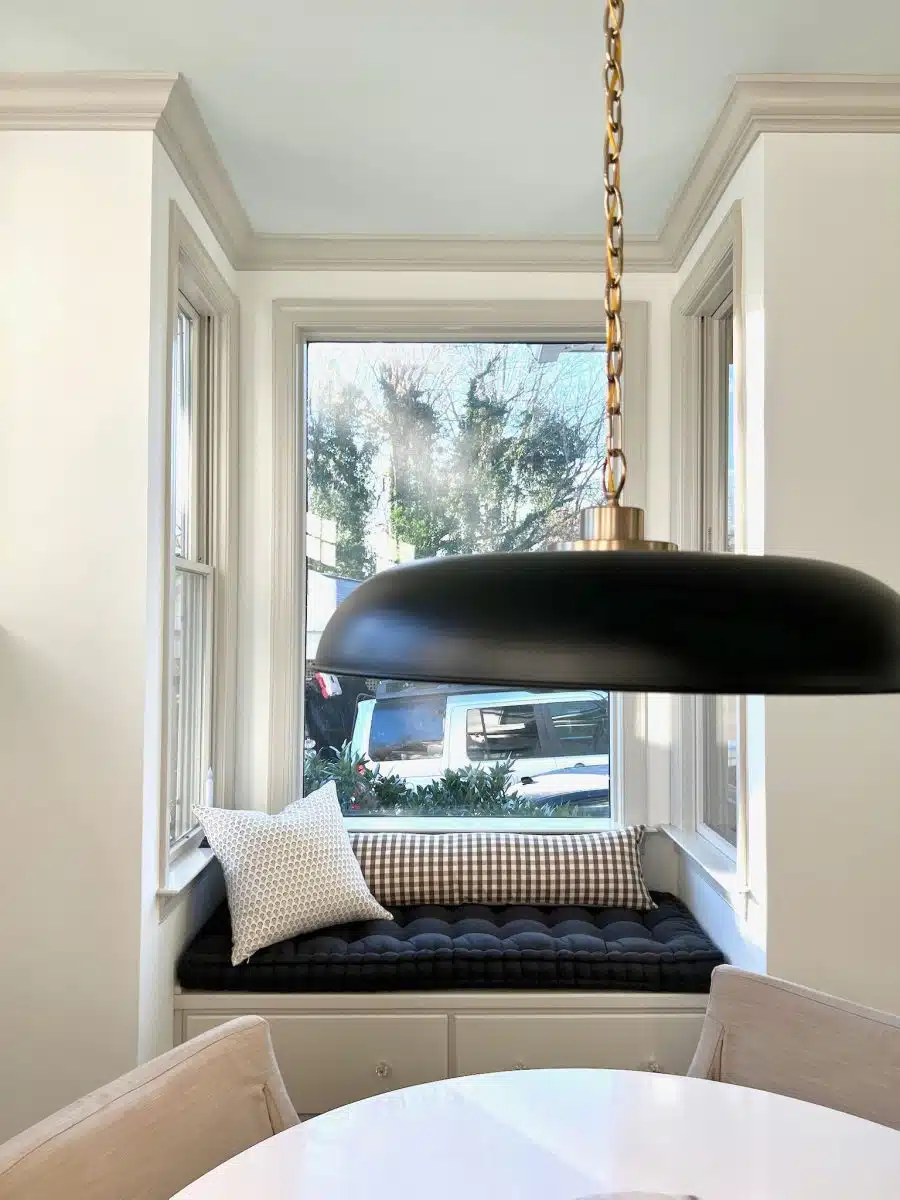 Here are a few more listing photos paired with photos I took today on a very sunny morning, I probably should have moved the disco ball in the window, so enjoy the dots!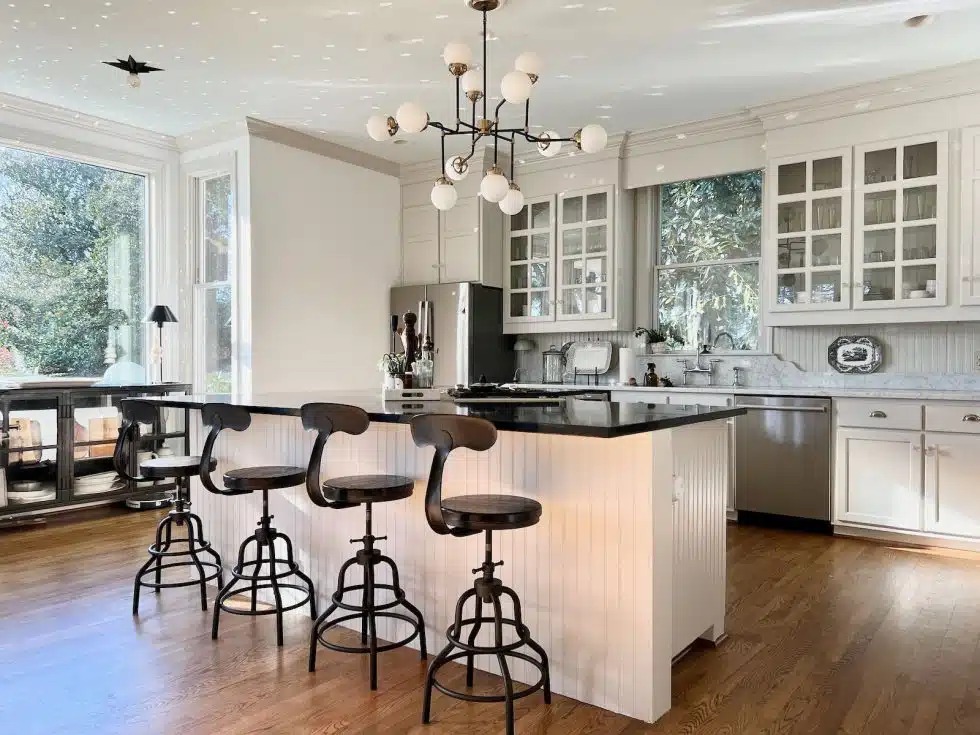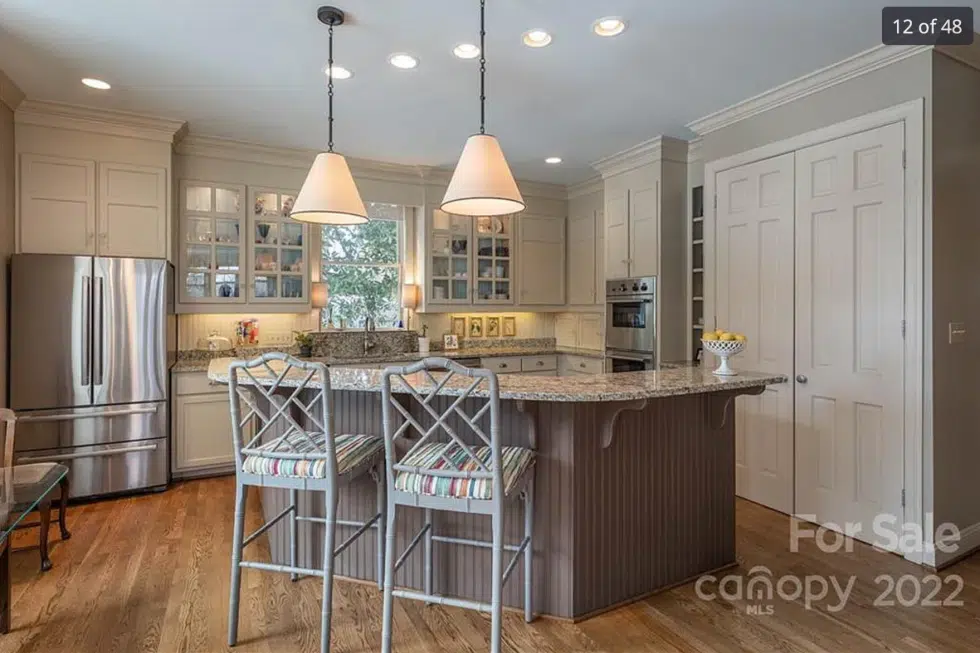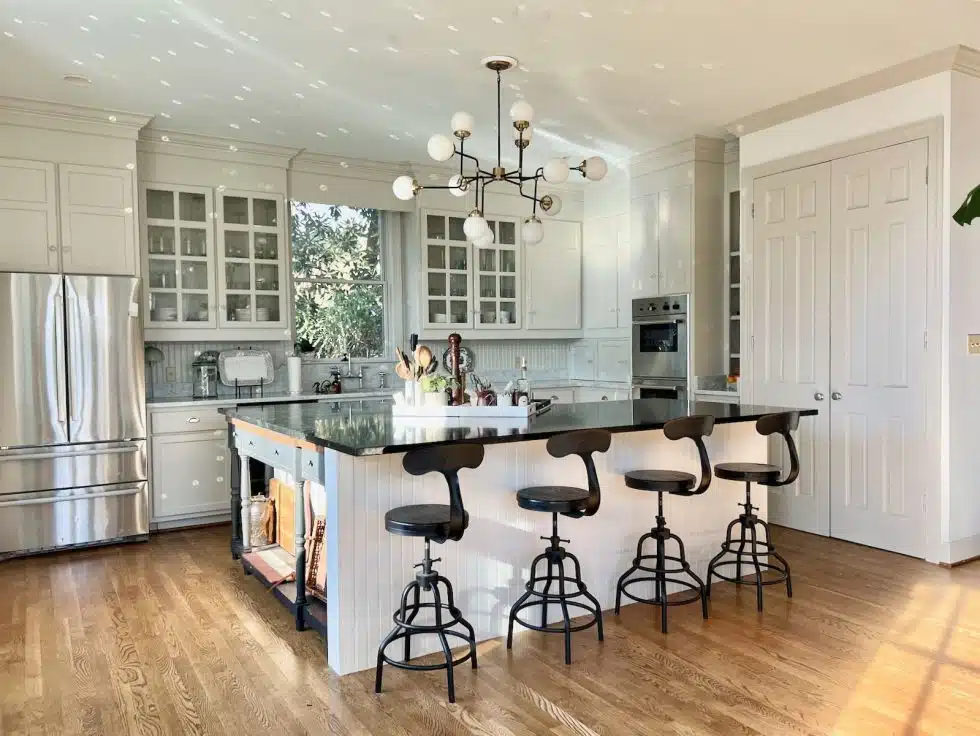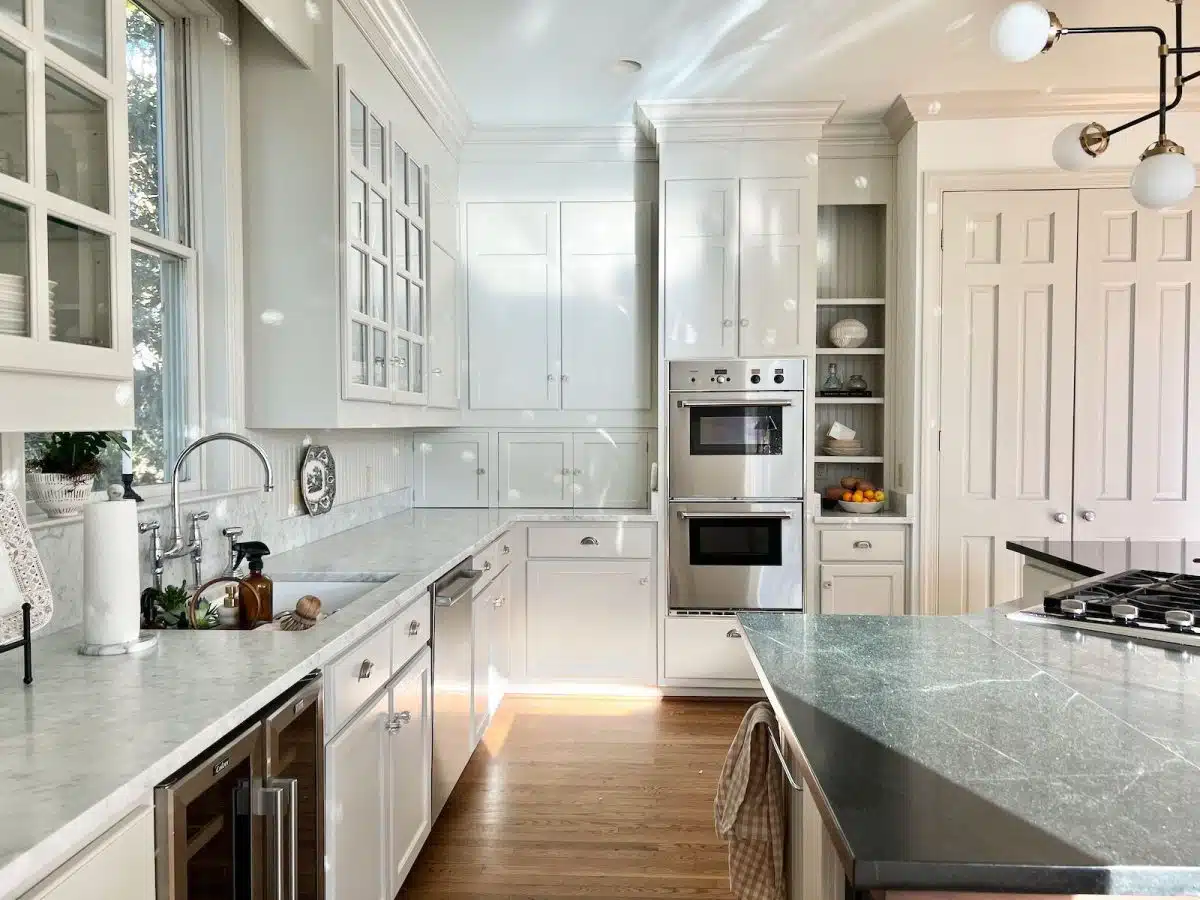 Although we have "charcoal" soapstone on the island you can see how gorgeously green it is when the sun hits it. "They" say all soapstone is technically green and I didn't realize how much I would like it. This house really likes being paired with blueish-greens – it shows up in tiny ways in many rooms (hello fireplace surround and exterior shutters) and it works great with Gossamer Veil with it's slight green undertone.