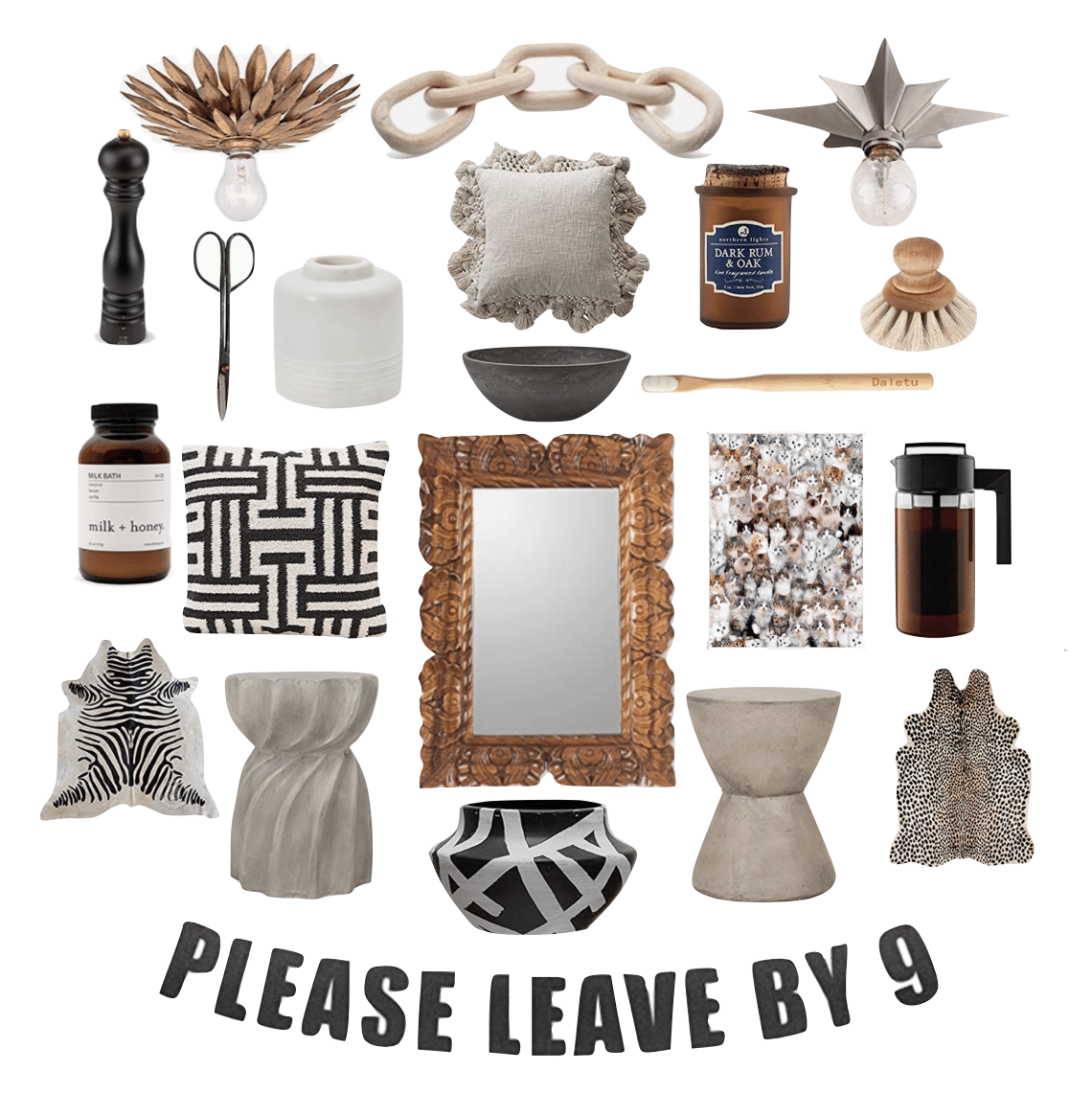 A few years ago I started making my shopping guides 100% Amazon based.
Not because I shop exclusively at Amazon at the holidays, or because I expect that you do. But, when I'm looking for extra gift ideas it's helpful to order from someplace with quick shipping where I don't have to create a new account and password and all that junk, lo and behold, four curated gift lists exclusively from Amazon. You're welcome Jeff.
I could not believe this price when I saw it–$39 for one of my favorite items, normally $100.
Chad got this little fireplace for me two years ago and we use it often, usually right in the middle of our dinner table.
It's a concrete tabletop fireplace that burns RUBBING ALCOHOL! Normally it's $100 and it on sale right now for $39. Guests always comment on it and multiple times people have purchased one for their home right at our table as they watch ours burn, it's that good!