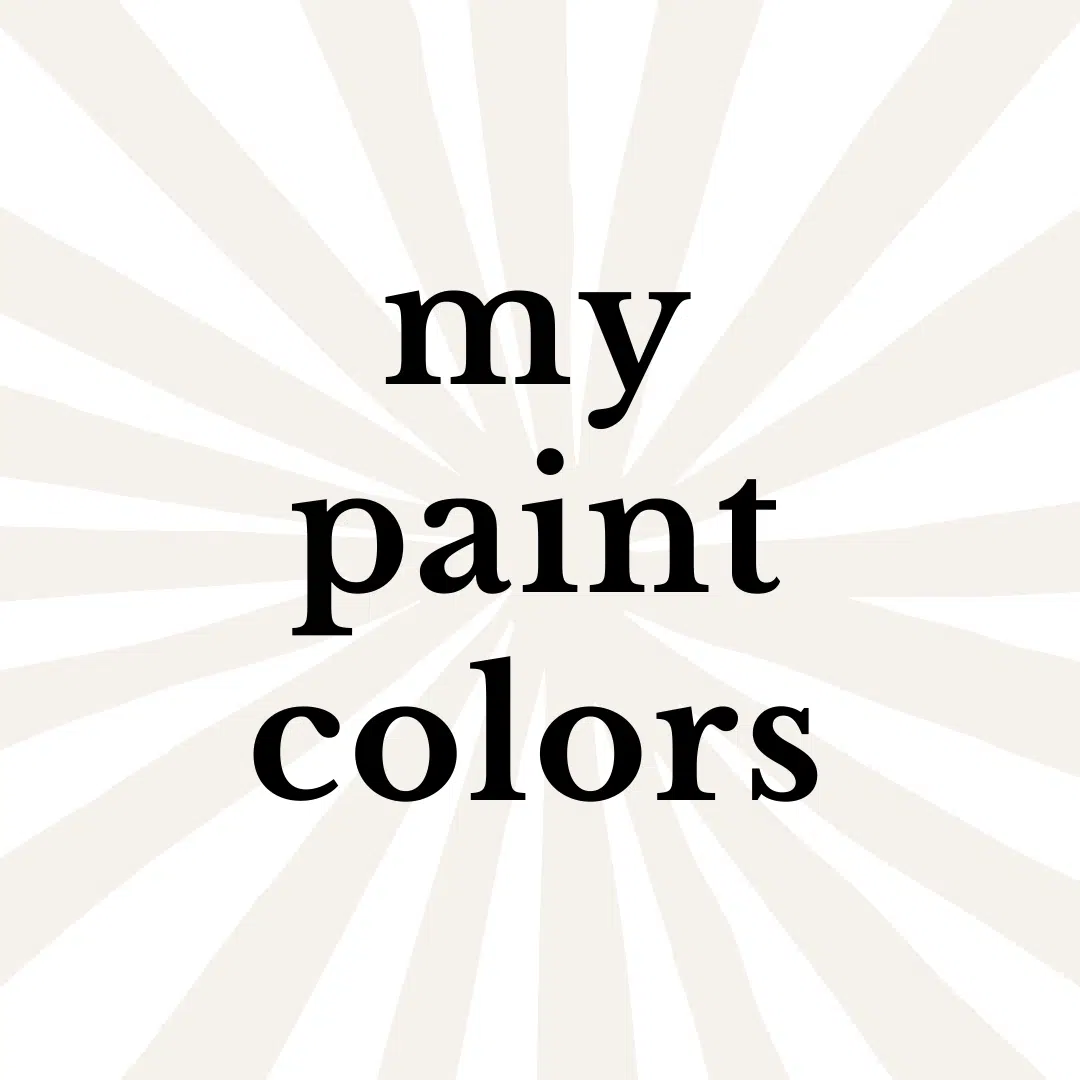 Sharing my paint colors today. ⁠⁠
⁠⁠
Remember, most of these images will look different to you on your phone, than they look in my actual house. Always get samples and see how they look in your home.⁠⁠
⁠⁠
The bossiest parts of our home are the green metal roof, white vinyl siding and orange pine floors. Every color in my house was chosen with those bosses in mind. You have different bosses.⁠⁠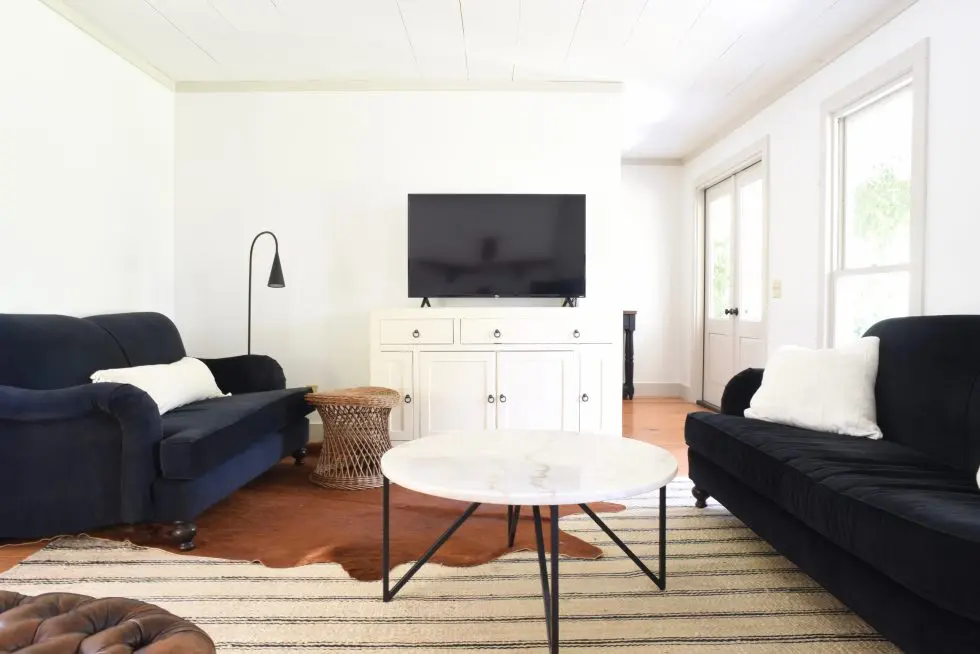 ⁠⁠
Our home is north facing which means the back gets gorgeous southern light and the front rooms are darker.⁠
⁠⁠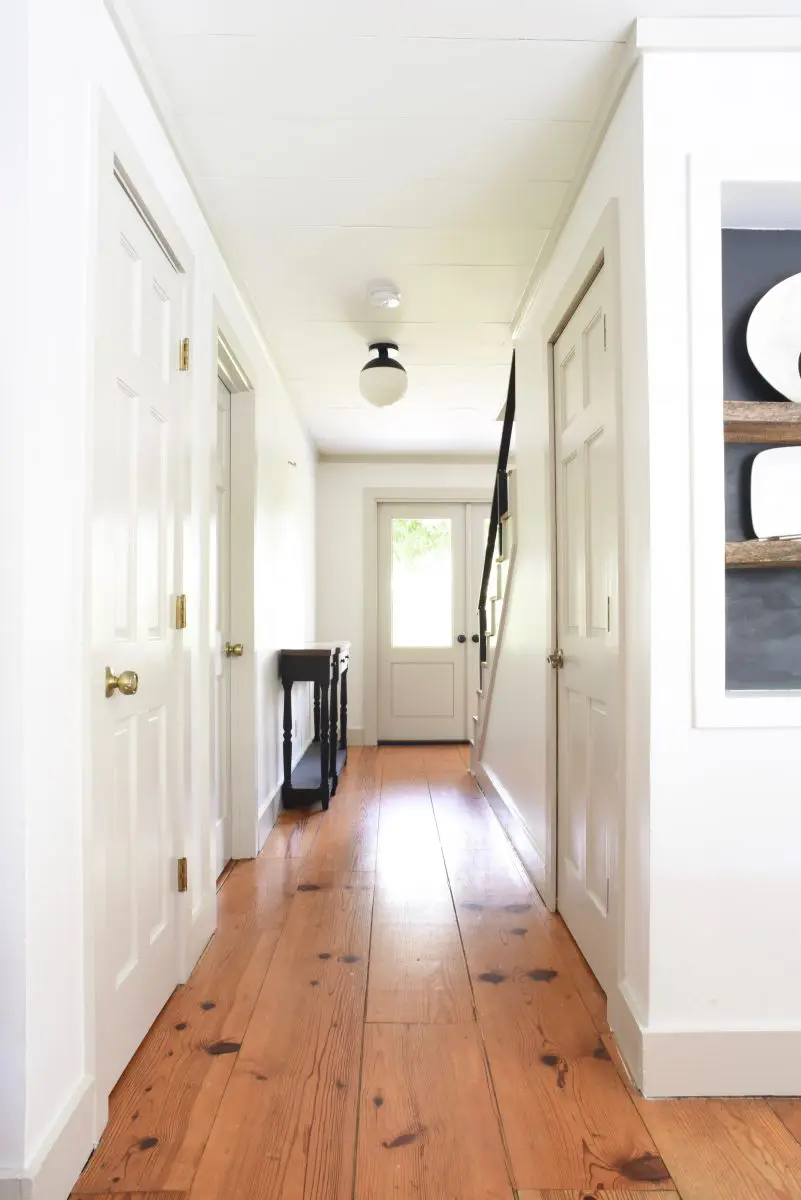 Walls:: (upstairs and down) SW (Sherwin Williams) Extra White.⁠⁠
⁠⁠
Trim (upstairs and down including doors) SW Gossamer Veil.⁠⁠
⁠⁠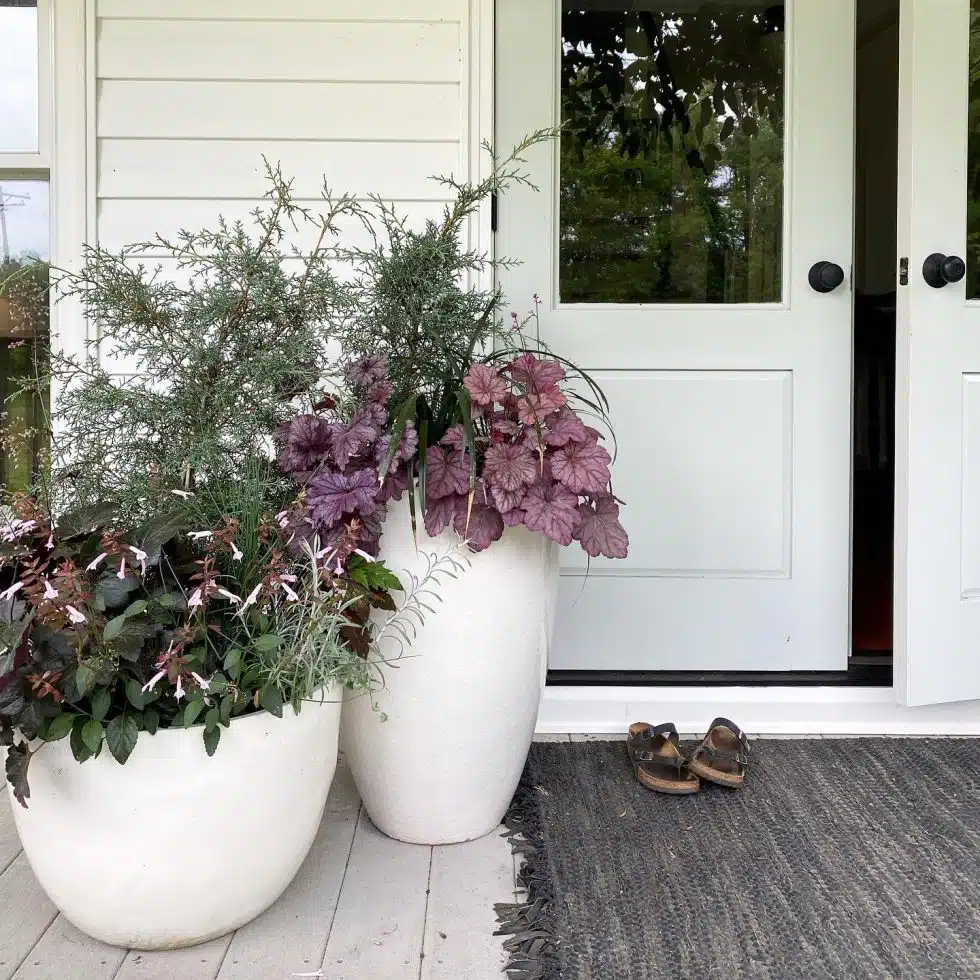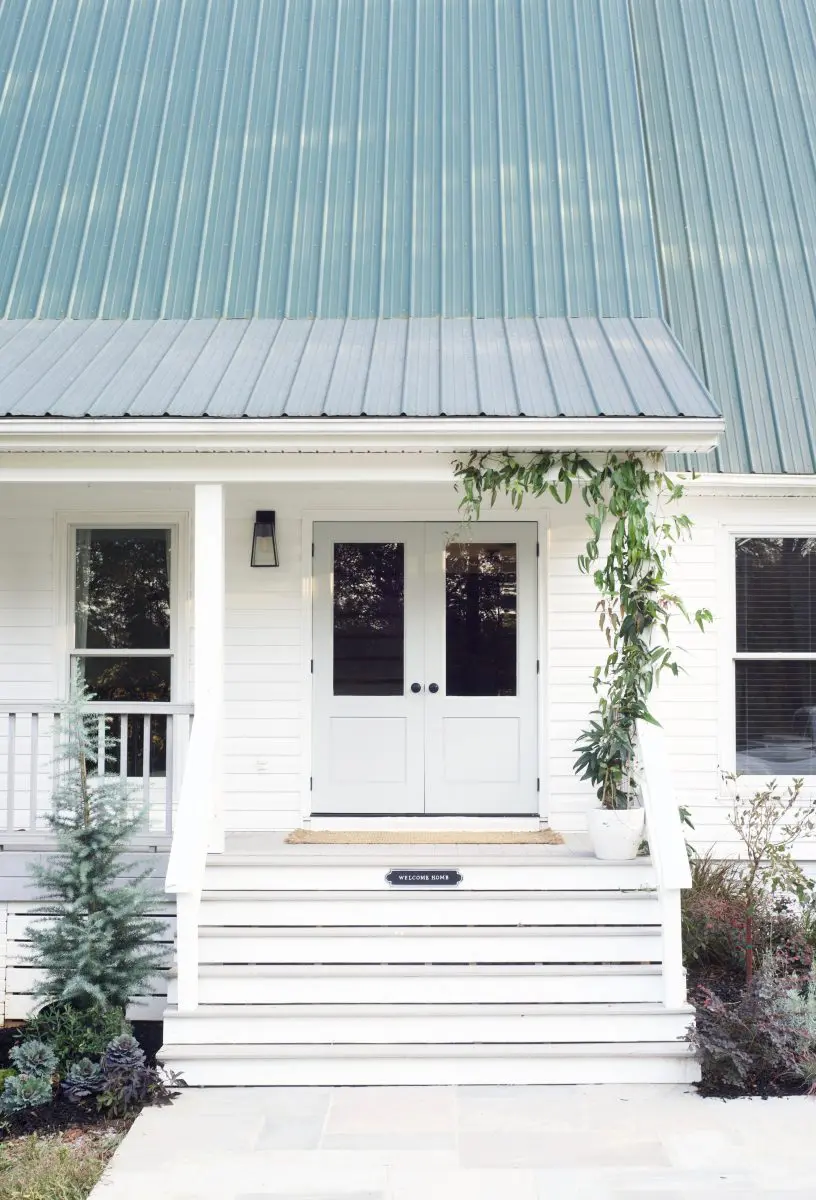 Front Door: SW Silver Sage.⁠⁠
⁠⁠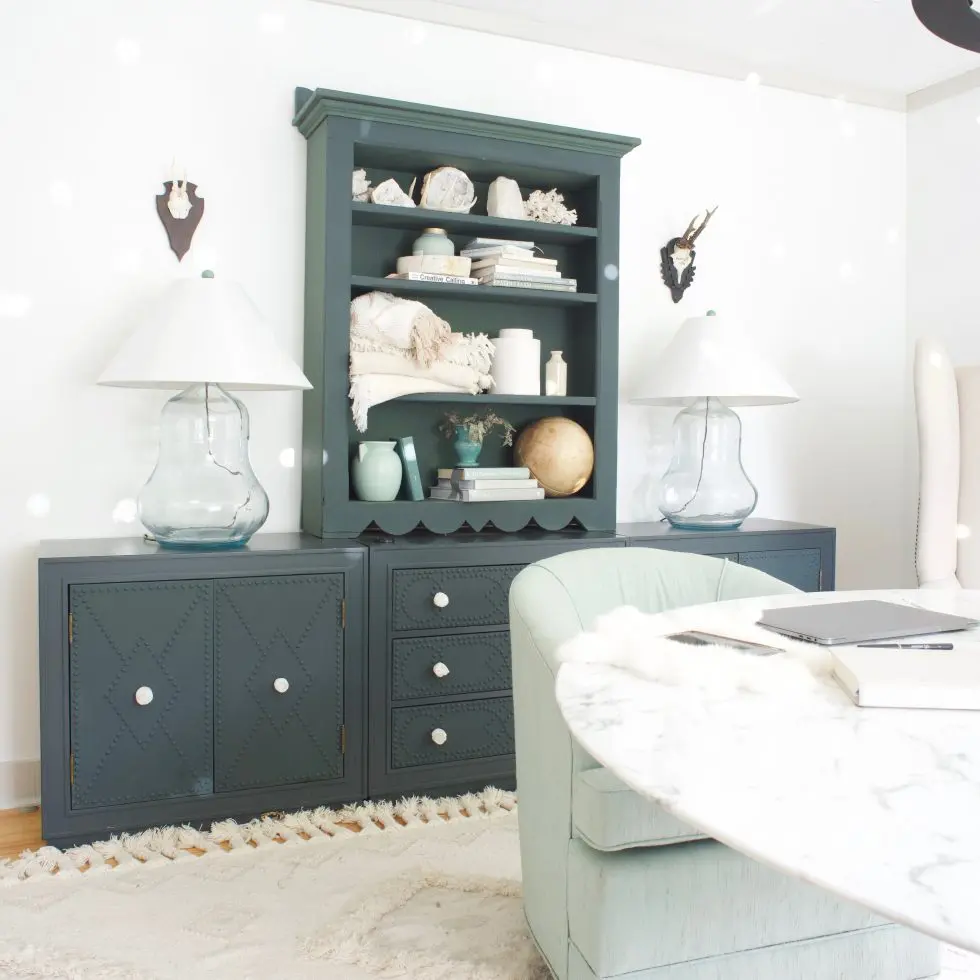 Cabinets in my office: I mixed chalk paint with acrylic paint until I had a color I liked. There's a post about it at thenester.com if you want to search it for more.⁠⁠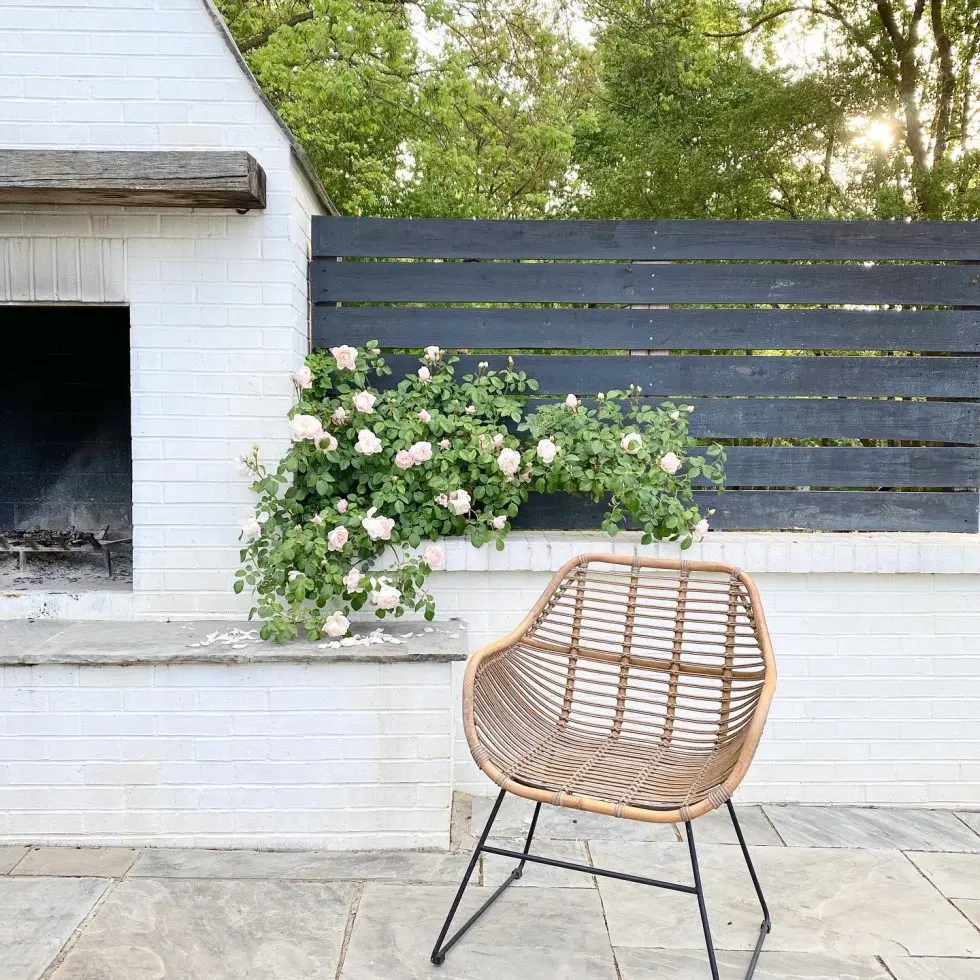 ⁠⁠
Outdoor painted brick: matched to our existing siding: we used Valspar Ultra White.⁠⁠

Outdoor almost black fence: Valspar, Noir⁠⁠
⁠⁠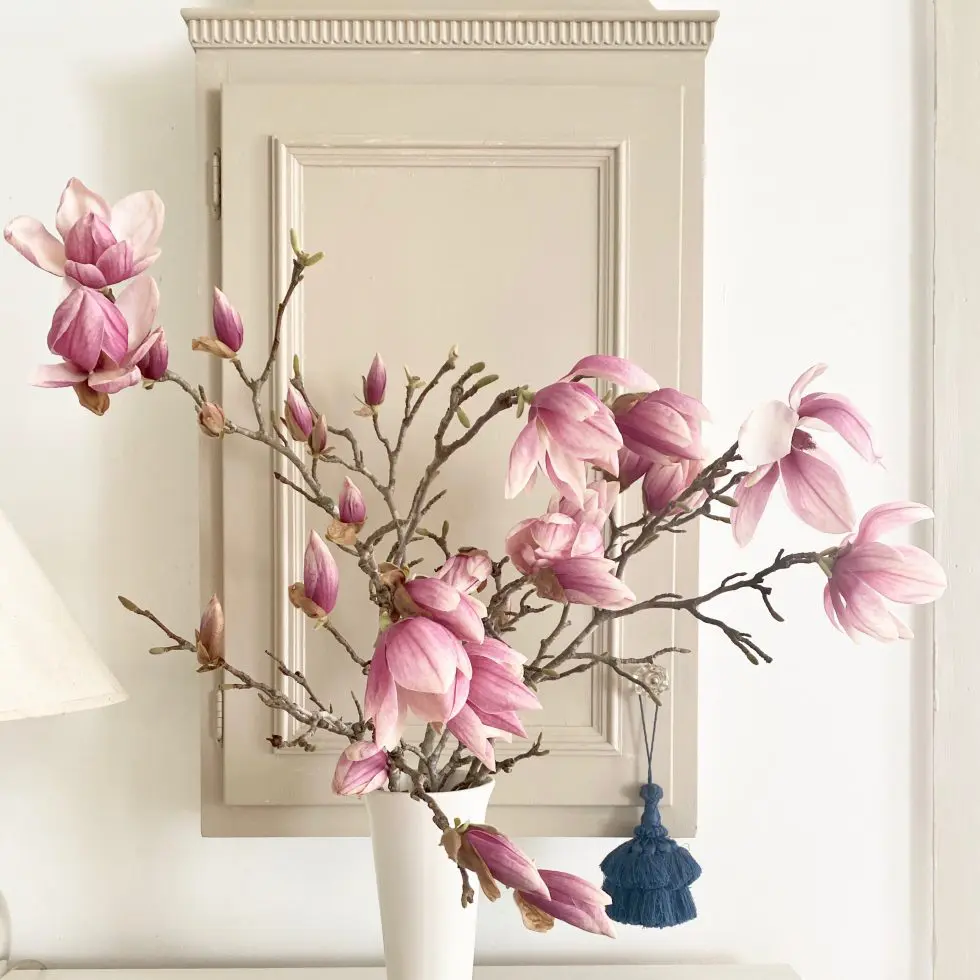 $1 yard sale cabinet in our family room: mixed colors until I liked it–very close to SW Shiitake.⁠⁠
⁠⁠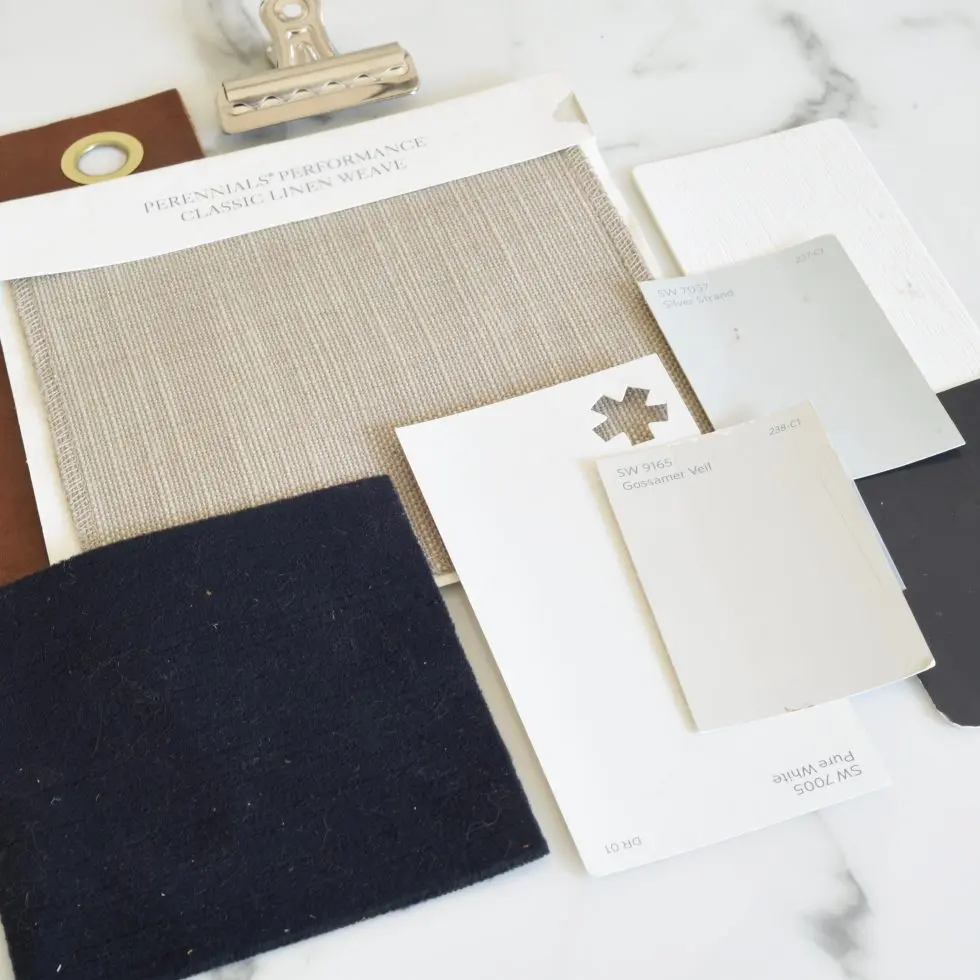 Lastly, the color story of our house in fabrics and paint.