There's a tiny little wall in my 400 square foot office/craft room/guest house/attached-to-the-barn-room.
Here's where the office started,
here's where it went for awhile,
here's what it looked like two weeks ago.
As we were working on the barn, we realized it would be so great to have a sink and kitchen area where we could heat up food or simply pull out cold bottled waters from the refrigerator without having to lug it out from the house.
It's super simple, just 3 cabinets from ikea, a small sink, a rolling cart, some adorable white appliances, all packed in the corner of my office.
Chad and Sean are working on it today.
Here's the main wall we are using as the "kitchen" from left to right we are hoping to squeeze in a stove, 15 inch ikea cabinet, 24 inch ikea sink base, 15 inch ikea cabinet, and a dishwasher. It's not going to be a kitchen we use often, no one is really going to be cooking big huge meals in here, but it will be nice to have when we need it and now we can have guests stay in the office/guest room/what do I call this? and they can have their own kitchen which is pretty awesome for all of us.
Just for fun here's what I made on the ikea planner. The kitchen wall dimensions & window placements are correct but the rest of the room is just an educated guess.
It's so helpful to see it all in cartoon form in the room.
The plan is for the refrigerator to sit on this long wall between the window and that pink column. Normally, I don't like a fridge sitting all by its lonesome, but this particular refrigerator is so pretty that I don't think it will be an issue. Plus, I found that pink column last week at The Depot at Gibson Mill and I think that will be the perfect partner to sit next to the refrigerator and help give it more of a sense of place.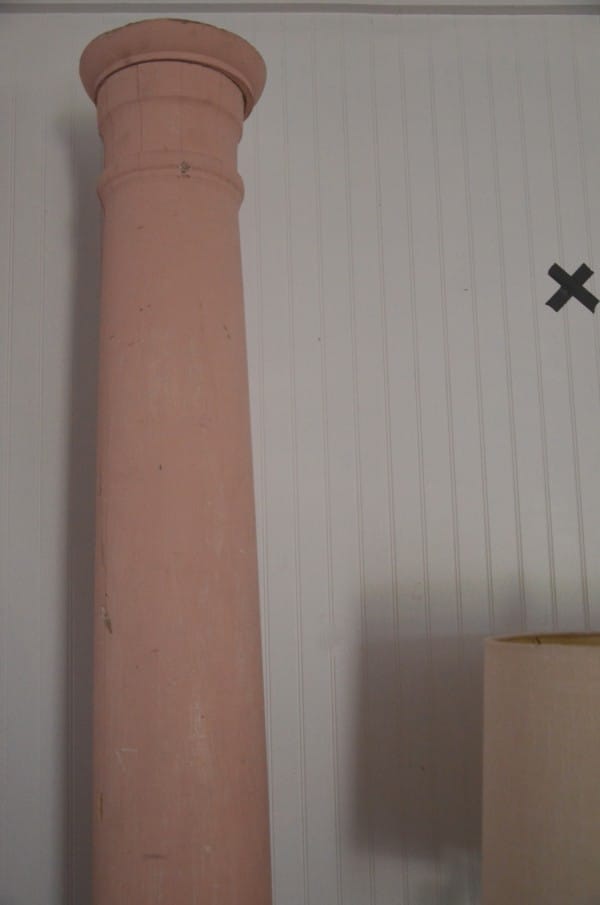 To see the sources in the very top collage, click on the little square photo of the image you would like to find out more about.
I'll be working in the barn most of today (again), we moved in the furniture and I'm officially in my happy place. Monday, I'm joining in a fall tour and instead of featuring our house, I'll be decking out the barn for fall. I can't wait for you to see how it's turning out!
Related: Where to Start When You're Sure a Space is Hopeless