I'm anticipating a cool fall.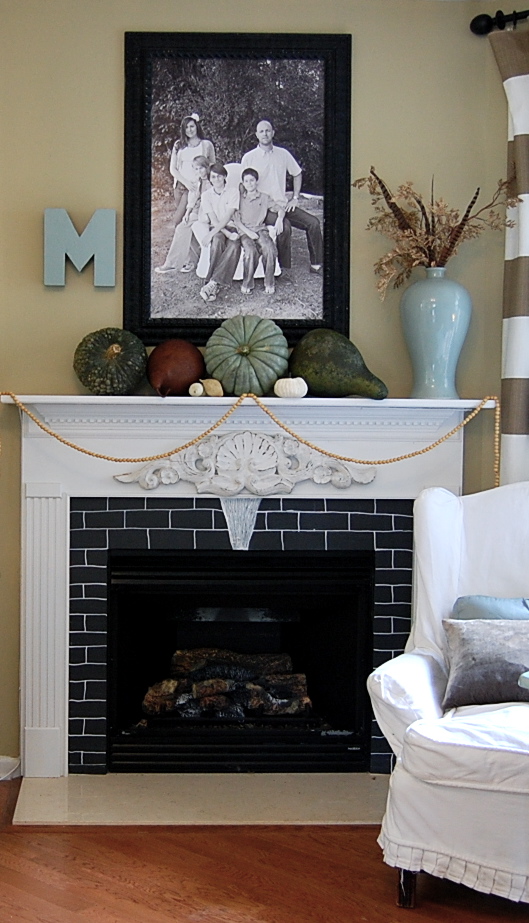 I love warm rusty reds, golden yellows and the perfect pumpkin shade of orange that doesn't look plasticy as much as the next fall loving girl but this year I thought I'd play around with cooler fall colors.  My goal is to keep our home feeling warm and cozy while still showcasing my blues greens and grays.  It's a fun challenge.  And I'm still tweaking it.  And it already looks different from what you see in these photos.
I'm autoposting this tonight and I haven't done that in awhile, so just in case you are reading this post and the linky thing for you to link up doesn't show, please come back first thing in the morning and I'll have it up.  Now go ahead and link up to your post about your fall mantel. Can't wait to see them all.
While you area at it, if you want to show off the rest of the fall around home, Julia at Hooked on Houses is hosting a Fall Decorating Party.
Special thanks to @decorchic and @FOTFBlog for calling it a "fantel party" I will never be able to say the words "fall mantel" again.