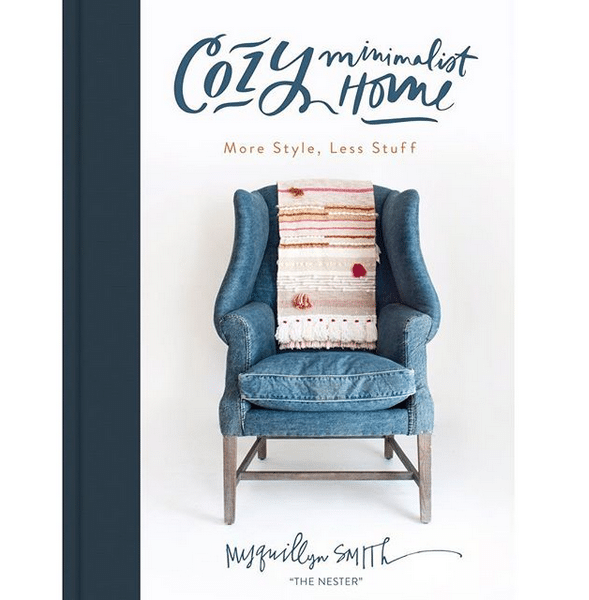 I know you love to have a pretty house–not so you can show it off, but so that you can fully love it, use it and enjoy it.
I'm ready to help you get your home looking the way you've always wanted so you can use it the way you've always dreamed and I promise that doesn't mean you need to go out and get a bunch of all new stuff. Amen.
Cozy Minimalist Home:: More Style, Less Stuff–a step-by-step decorating book is coming for you in October, and this is me inviting you to preoder it right now, today. Preorders help writers in so many crazy ways–it's surprising and mind boggling and too long to go into here, but if you think this book is for you, go ahead preoder it right now as a gift to your future self.
You won't even be charged until release day, and, you'll get the lowest price–if the price goes down (it will!). And, it will be delivered to your mailbox the very day it releases. Plus, I'm putting together some really special, preorder prizes for you–you'll get them if you preordered last month or over the next few months. Once I get those finalized, I'll let you know all about them. Updated: Here they are!!

After I wrote The Nesting Place I was sure I'd never write another book. It's too hard, takes too long, and I didn't think I had anything else to say.
I was wrong.
I was so SO wrong and I cannot wait to get this book into your beautiful hands, heart and home.
 💙