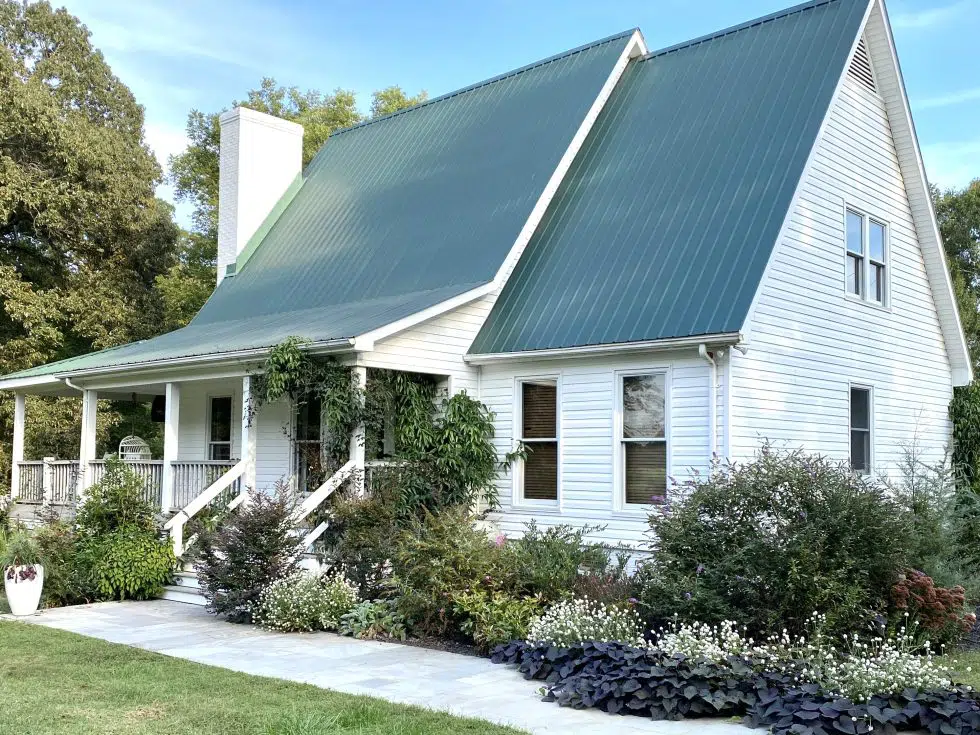 A few weeks ago we put our house up for sale, accepted an offer, and put in a bid on our next house. It's always a weird time when you've made offers and plans but haven't closed yet, because you know that sometimes crazy things happen and something doesn't work out and you have to start over. This is not a time to order furniture. But this is a time for something besides collecting boxes and hating yourself for not decluttering for the past five years.
Maybe you're not moving, but perhaps you've lost your way a bit when it comes to your home as a whole, or you just need to jump start your creativity. This practice is for you, too.
First, consider the spirit, character and bones of the house.
It can feel a little difficult, especially if you're considering your future home and someone currently occupies it. But it's worth it to begin the decorating and dreaming process by simply paying attention to what's already there.
One of the most rewarding parts of creating, decorating and making a home your own is pairing your unique style within the unique style of the home. That's always the challenge and the fun of it!
Here are a few questions to consider:
Does the house have a specific style?
What words would I use to describe the house?
What features do I love and want to highlight?
What features might I want to downplay?
And here's what I do: I create a dedicated pinboard for the house as a whole. In the past, I've talked a lot about creating a pinboard for every single room in your home–and you should as you work through making decisions in each particular space. But when you are moving to a new home, or casting a fresh vision, it can be helpful to set the mood and try to capture the vibe by creating a whole home board to get you jump started.
If the house has an identifiable style: Craftsman, Victorian, Mid-Century Modern….I'll search that to look for examples of similar style homes decorated the way I like. If it has a strong, bossy element like orange pine floors, a two story brick fireplace or fancy trim work, I'll search that to find more examples and pin what I like. If the home has specific types of rooms like a sunroom, vestibule or large foyer, I'll search those as well.
As I'm happily pinning away, I'll look back at videos I took while we toured and check out the MLS listing, for the zillionth time, paying attention to the bones and character of the house or any details I missed. Then, when I'm pinning, I consider the house style paired with my own style. Newsflash: I still love neutrals!
Whether you are moving to a new house soon, or maybe want to cast a fresh vision for your current home, creating a whole home Pinterest board might be a step in the right direction.
One final tip, as I begin to pin images to my whole home board, I don't look at the board as a collection until I get at least 100 pins. It's always exciting and eye opening to me once I've worked out the kinks to find that I actually DO have a vision for the house and it's beginning to be repeated over and over.