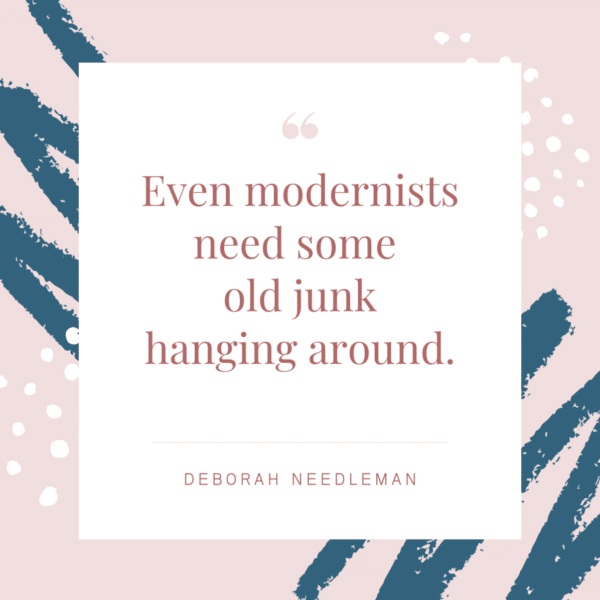 We've talked before about how second hand items add much needed soul to any home.
My house would look and feel completely different (okay, worse) without all of the second hand finds we've collected over the years.
I've missed going to thrift stores and having lots of yard sales to shop at recently, but there are three places I've enjoyed shopping more than ever.
I'm going to use this one photo from our family room (are you so tired of seeing this?) To share a little snapshot of where I've been finding great second hand pieces.
Antique Malls
My love of antique malls is no secret. But over the last few months they have helped me stay sane. I've been to Target twice since March, but I've been to many antique malls. Our antique malls are mostly huge HUGE spaces in old mills and factories.
The two malls nearest my house are 88,000 and 100,000 square feet. I normally go on a weekday and even if there are fifty cars in the parking lot and each car brought two people, that means we each get our own 880-1000 square feet of space. It's the ideal indoor place for social distancing.
From antique malls in this photo: #1 (baskets), #3 (fun pillow), #5 (pewter trophy cup) and #6 (brass lamp and shade).
Etsy
Etsy is a great place to find all sorts of vintage items especially if you are looking for something specific.
Recently I've found lots of pillow covers on Etsy, I especially love the second life pillow covers made from antique rugs and hemp items. The pillow in my family room photo (#2) is from this store, here's something similar.
Although this mudcloth pillow (#4 in my family room pic) isn't vintage or second hand, I did find it on Etsy (this is the 24×24 size).
I also love this shop and have ordered three or four pillows from them (fast shipping!).
A few other things I love:
Pink pillow cover, Black striped hemp, turquoise cover
small seaside painting
vintage trophy cups (what my plant is in #5 in my family room photo above)
I also like big trophy cups to hold wooden spoons and utensils
vintage roe deer mount
Facebook Marketplace
Shopping via facebook is very new to me but so far I've had great luck.
A few months ago we found this gorgeous pair of leather chairs (#7 in the top photo). They're five or so years old, originally around $3000 each and we paid $800 a piece.
This past weekend, I checked FBM for a daybed or twin bed frame and found a simple twin frame for $15 ten minutes away from me and brought it home for my office.
If you are in the Cozy Minimalist Community you've seen the great facebook marketplace finds the Cozies have found.
I like following @facebookmarketplace on IG along with the #facebookmarketplace and #foundonfacebookmarketplace for fun inspiration and ideas of what to search for.
Just for fun I hopped on FBM to see what I could find to share an example here. I love this gorgeous table (asking $400–always ask if they'll take less) and I think I saw the chairs in a separate listing. If you're in the Charlotte area and need a table, what a great find.
Hope you are still finding some great second-hand pieces for your place.
COMING NEXT WEEK:
PS, don't forget, when you preorder ANY version of Welcome Home from ANY retailer ANYwhere, ANY time before September 15th, you'll qualify to receive the free, new course: WELCOME HOME PREP SCHOOL that releases August 4th: NEXT WEEK! I'll email you all the reminders.
Click below to preorder from your favorite retailer:
Target / BAM / Indiebound /
Barnes and Noble / Christianbook.com / Amazon