I'm so grateful for all the many, many responses I received about bringing back the weekend links post. We had lots of suggestions from sending it weekly to monthly so I'm just going to see how much inspiration I can find and see if we can settle into a rhythm over the next few months. Thanks so much for your thoughts! 
Let's get to it!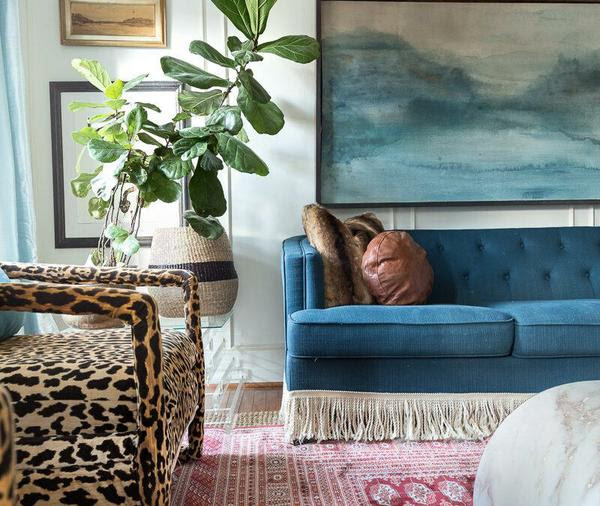 How to make your home look expensive by Jeweled Interiors
Absolutely charming makeover for young sisters via @ladyofthehome
I love this simple ruffled bowl tutorial via @francois_et_moi (the link is correct, so sorry if it's not working for you, sometimes IG videos are quirky and won't let me link to them for everyone.)
Make a mini Valentine's Day Brooch via @ohjoy
Torn paper art, it's torn paper! Made from paper that she TORE (had to google the word "tore" because it looks so weird) by @skaynedesigns
I made these Slow Cooker Chicken Enchilada Stuffed Sweet Potatoes from Skinny Taste last week and I was shocked, SHOCKED at how delicious the combination was. It was super simple–but it's a MUST to make her simple homemade enchilada sauce. I cooked the sweet potatoes in the oven and the chicken in the instant pot. Making again soon.

Jeanne Oliver posted this quote on Instagram and I love her caption along with it.
Join me Monday on Instagram for a live Q&A at noon EST. I'll do my very best to record it, and if it works, I'll be sure to send the link to the recording out to you in another email. Meanwhile, if you have a decorating question you'd like for me to answer, click here to leave it in the comments.
Lastly, it's part of my job to make sure you're aware that the spring semester of the Cozy Minimalist Community is now open for enrollment but we close to new members Monday at midnight.  
It's a low $10 a month and if you follow along, you'll see a high impact in your home. Check it out here, I'd love to have you join us.  
That's it!
here's to home!