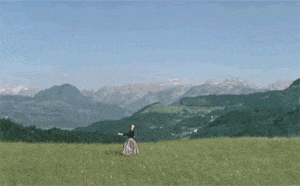 Over the past few weeks we've been working our way through the five senses and what it looks like to incorporate them into our home during the fall and now moving into the winter season. 
 By now, you know, the power we each have to impact mood, rest, and quality of life, just through what we include, edit out and arrange our home. WOW!
Today, we're focusing on SOUND: what do you hear in your home? 
In his Ted Talk; The 4 Ways Sound Affects Us, Julian Treasure says:
"Music is the most powerful sound there is… It's powerful for two reasons, you recognize it fast and you associate it very powerfully." 
If you've read the new Welcome Home book or if you attended Welcome Home Prep School then you already know how strongly I feel about having a home filled with music.  
Fun music, serious music, calming music, seasonal music, hosting music– there are so many types of music and we all categorize music and the activities, mood and emotions a little differently.  
That's why I think creating a personal playlist for different occasions is so helpful. 
If you need to concentrate and work, maybe you want medium paced instrumentals, if you are speed cleaning the house, a top 40 playlist is perfect, at Christmas, maybe you want to reminisce and listen to those songs played from Christmas past. 
I like to create a playlist for each season to help set the seasonal tone of our home.  
Today, I'm sharing my fall and winter playlists and of course you can use them and play them as they are, but I encourage you to use them as a starting point to create your own curated lists. 
Here's my autumn playlist:
And my winter playlist–this should be something you like listening to in November as well as February.
I also have a Christmas playlist. Remember, Christmas isn't a season (that's winter) it's a CELEBRATION.
Lastly, I want to share a dedicated playlist I use for background music when we are hosting. I call it my Welcome Home Playlist.

Take your time and enjoy creating your playlists. I still change mine a bit every year, mixing up the order, removing songs I'm tired of and adding new songs.  
Once you create your playlists (it's SO MUCH fun!) you'll want to make sure you have a way to listen to all that curated music in your home.
I found this cute amplifier (nothing electronic) at Target a few years ago, you can still find them on eBay.
The main way we listen to music in our home is through this tiny bluetooth Bose speaker (save $50 right now) that sits in our kitchen. See it up there on the middle shelf? It's waterproof, so we feel fine taking it out to the pool, it holds a charge for a long time, and it sounds great. 
A few other non-playlists sound tips: 
Burn a woodwick candle–the wick creates a peaceful and pleasant crackling noise as it burns, we're addicted. 
Set out any and all musical instruments as an invitation to pick them up and play–gather the old guitar and banjo and open up the piano in hopes of one less barrier to you or someone else taking a moment to create some music. 
Turn on the TV to one of those crackling fireplace videos you can find on just about any streaming service. Even Youtube.  
Here's to home!

PS, have you seen the new holiday collection from Lindsay Letters? WOW!