I've shared balloon arches and garlands before, but I'm considering creating one soon and found this beauty above from Green Wedding Shoes.
And, here's a great video tutorial from the person I consider to be the one who started the whole arch craze, House That Lars Built.
Looking for a simple project for a fall celebration? I'm still in love with these
pumpkin centerpieces.
If you are a creative who shares your work we've got a new podcast from Hope*writers that you just might love: How to Never Self Promote Again.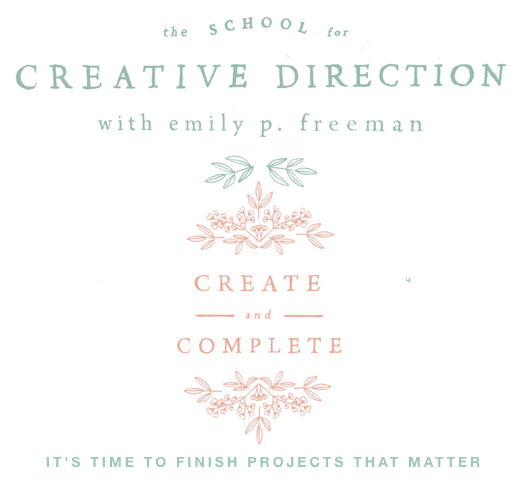 I never would have started this blog or written a book it if weren't for my little sister going first and coaching me on how to do hard, creative projects. She's now teaching an absolutely drop dead gorgeously designed course on how to finish creative projects of all kinds–it's called Create + Complete and already, the first session has brought me to tears (the good kind) and helped me begin my next big, overwhelming project.
Marshall Daniels plays the handpan. And I am obsessed with this. Plus, he's one of the musicians playing at Nest Fest and I can barely contain my excitement!
Speaking of Nest Fest (how many times is that going to happen over the next few weeks?) We are looking for a few volunteers who are already planning on coming out for the festival–we'd love to find a few pair of friends who would help us with the ticketing gate for one hour for each pair. You would need to stop by my place the day before (Friday October 21 for a quick training and tour of the property. You'll get free tickets (I'll reimburse you if you already purchased your tix) and I'm creating a little swag bag of delight for all of our volunteers. Interested? For more info, send us an email to: festofthenest@gmail.com