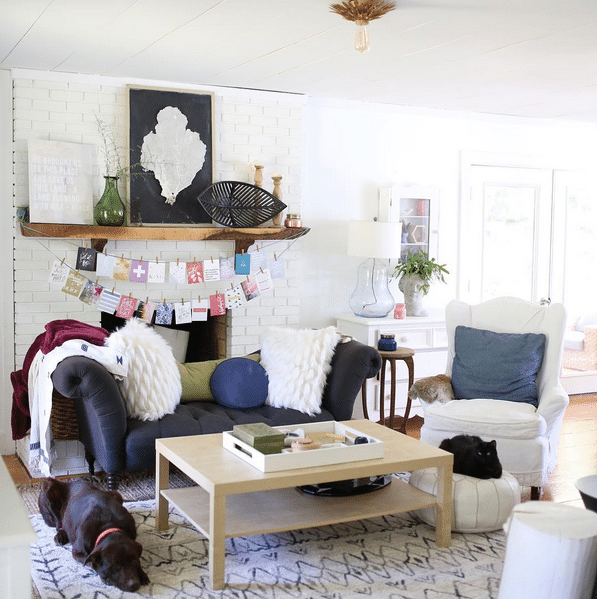 Ten years ago I was afraid of you, Internet. I was sure you were full of people who meant to do me harm. People like Unibombers, kidnappers, scammers and weirdos.
I was so wrong, Internet,
Today I want to take a moment and thank the you for all of the good things you have brought me.
Thanks to the Internet I found a community of women who I connect with not only in spite of my imperfections, but often because of them. This alone leaves me almost speechless.
Thanks to the Internet I've made dear, life-long friends who come to my actual house, who I take actual trips with, whose kids names I know.
Thanks to the internet I got connected with Compassion International and traveled to Uganda and Tanzania and had the pleasure of sponsoring four different young men through the years.
Thanks to the internet we were able to buy our fixer upper out in the country.
Thanks to the internet, my husband was able to quit a job he didn't love and he's the caretaker and in many ways the "Pastor" of our property. He's an extrovert, I'm an introvert, hosting people at our home is what we do best together.
Thanks to the internet I was able to write a book. After writing for five years on the blog, the right people found me, I know I never would have pursued a book on my own.
Thanks to the internet, I found something I love to do, in the way I want to do it that fits my unique personality and creative style. I love that I can wake up at 5am and start work in my yoga pants.
Thanks to the Internet, I started an instagram account on a whim and now it's one of my favorite ways to connect with people all over the world. It's so crazy!
And thanks to the internet, this past weekend we hosted an event we've only dreamed of. The Nest Fest. I'll tell you more about it once I get my photos from our photographer, but for now, thank you.
photos from #thenestfest on instagram
Lastly, thanks to the Internet I have my introverted dream job–I get to help people with their home from the comfort of mine. I get to be here when my boys get home from school. Who would have ever thought that was possible? I still cannot believe that this is what I get to do!
Maybe you've wondered how to turn your idea, your dream or your business into something more sustainable without wasting all your time or taking 10 years to learn everything. If so read on..
If you've been hoping to become better friends with the Internet through your online presence and want to learn how to earn an income online, you'll love the Genius Blogger's Toolkit. It's got over $5000 worth of resources–that's how much it would cost if you purchased everything and the bonuses separately.
Plus, my Instagram course: INSTAVALUABLE is included in this bundle and you can get the ENTIRE bundle for LESS than what we normally sell the course for! YEP!
Save
Save
Click here to find out more about the blogging bundle–it's only available for a week and it's the perfect set of tools for anyone serious about their blog, social media, online presence and or online business.
Plus there is a 30 day money back guarantee. You truly have nothing to lose.
Thanks Internet!
*all the prints pictured can be found at Amen Paper Company
Save
Save
Save