Welcome to our home! It's ready for fall which means 3 pumpkins + extra weeds + a great excuse to leave a bunch of throws around!
I try to join this tour every year hosted by Lindsay at The White Buffalo Styling Co., and if you are coming from Design POST interiors, welcome!
How about just a bunch of photos of our fixer upper with a dash of fall…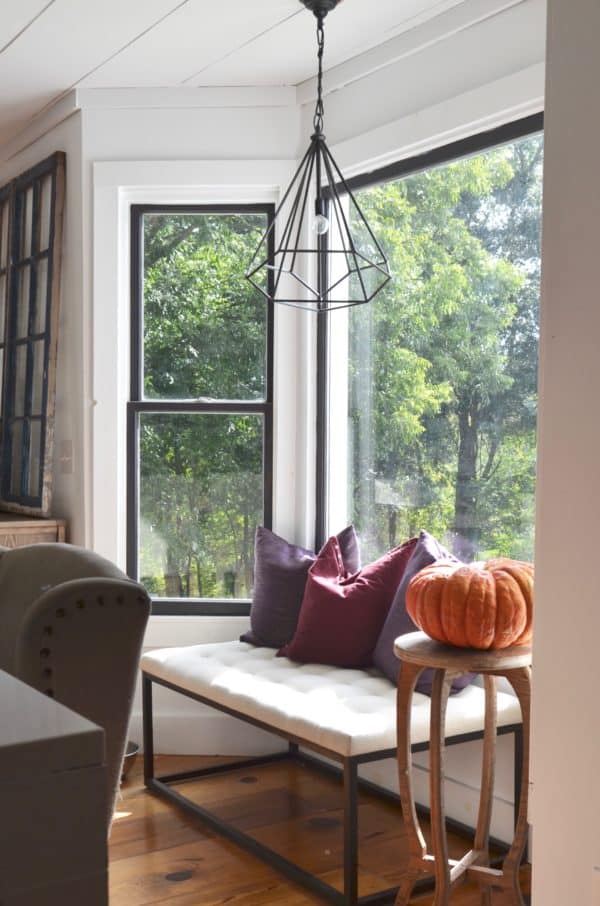 We moved into this house on 12 acres three years ago and still have a ton of work to do upstairs and in the basement but the main living areas are presentable and no longer a death trap!
And our barn is starting to look like fall too…
Speaking of our barn, we've got a major event coming up…
If you are near North Carolina on October 22 and you love to shop for unique home items, we'd love to have you come out to our property for our first ever Nest Fest–50 vendors (furniture, art, vintage, jewelry, handmade objects and more!) food trucks, music, book signings with SIX authors and more! Click here to read more about it!
New here & want to stay in touch? I'd love that, subscribe to updates here, follow along on Instagram here.
Head on over to Nesting With Grace to continue the fall tour. Happy fall!
Save