Even though I'm the older sister I always make my little sister do things first. She started a blog first, she wrote a book (three books) first, she went on a Compassion trip first. She tests the water because she's brave and then if it's fine, I'll follow along. It's been that way for a long time. My little sister is the leader.  If she's Andy, I'm Barney Fife.
We are here together because even Shaun Groves knows that there is no other way on this earth that either one of us would ride anymore micro planes without the other. It's day four on this Compassion blogger trip and that means we are all feeling crazy and forgetting how to spell our names. Today was just a normal day in Uganda. Nothing spectacular or out of the ordinary happened and all I have to show for it are these average, everyday photos…
We went to Rose's house and she greeted us wearing a white wedding dress. Her son Joseph is in the Compassion program. He's 11 and she hopes he becomes a lawyer, naturally.
I'm sure everyone who lives in the slums of Kampala takes the time to put clean white doilies on their furniture.
We read a few letters from Joseph's sponsor. Letters from 2011, letters from 2013–Joseph keeps his letters, even in a one room house.
Especially in a one room house.
His sponsor, Rachel lives in the United Kingdom and sent photos of fireworks and Christmas lights and told an 11 year old boy she had never met how happy she was to sponsor him and how proud she was of him for doing good in school. Nothing spectacular about that.
I gave Joseph a baggie full of 10 different bracelets that one of my boys made. I told him he could keep a few and give some to his friends. Fifteen minutes later Joseph had given away all the bracelets but one. He even gave away the baggie I brought them in.
Two hours after that I noticed that the one bracelet that Joseph had kept, was on Papa Wess's arm. They sat together on the bus. No explanation needed. Nothing spectacular about a little boy who has close to nothing living in a one room house giving all his little gifts away. No big deal.
Too bad they couldn't speak the same language. Clearly there was no connection whatsoever.
My favorite photo from the day. It's a shame it's so typical. Even Mike, the photographer commented how he's so tired of photographing 6'2″ Uganda women wearing wedding dresses stirring pork and beans in the kitchen of a police academy. It's so overdone.
Every child in the center has a folder full of health records, school records, home visits, staff notes, and questionarres filled out by the staff and child. They invited us to look at everything and ask any questions. Wess speaks up and says "If you lack integrity, you've got nothing".
That's not remarkable at all.
I'm so glad I got to spend a regular, uneventful, non-spectacular day in Uganda with my sister.
Compassion is simply following through with the remarkably obvious responsibility to protect and care for the children of the world.
You can make a significant difference in the life of a child today by partnering with a responsible charity that values integrity.
There's never a perfect time. Grab the whole family and have fun deciding which child's world is about to change for the better. Will you sponsor a child today?
***
Since Emily and I visited the same home today, she's sharing a little more about Joseph and his mom and what we need when we are uncertain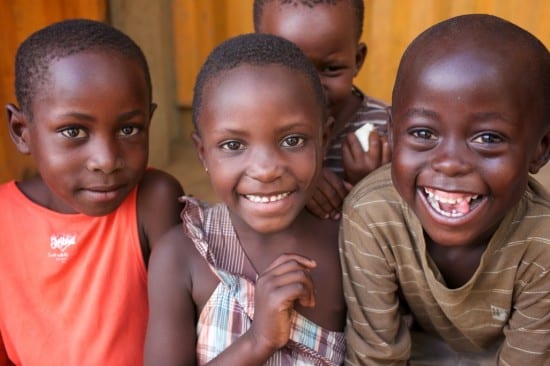 There is SO much more to read about today:
Shaun's latest post–with video: A Message From Pastor Amon to You (hint, he's 13!!)
Keep up with the latest posts from the delightful Joy the Baker here. I love her so much.
Jeff's perspective is always thoughtful, and he is surprisingly funny in real life, read his posts here.
And the darling, Brianne is posting daily at the Compassion blog.