I'm interrupting this summer vacation because sometimes you just need a change.
Today I'm joining Centsational Girl and a slew of creative bloggers for the ScotchBlue™ Painter's Tape and The Home Depot's Ready, Set, Paint. Challenge

Almost four years ago I had an "aha" moment and realized that I could hide my builder grade gas fireplace surround with vinyl chalkboard sheets. They've held up great, we burn our little pretend fire all winter long. Actually, it's a real fire but still seems pretend to me since it's not burning up real wood. And actually, those logs in there are just for show during the summer. And actually we take them out in the winter. Actually.
So the other day it hit me. What's the fun in having a chalkboard fireplace surround if I leave it exactly the same for four years?!  I originally drew bricks with chalkboard markers and I haven't touched it since and it's lasted through magazine shoots and book shoots and boy shoots.
It's wonderfully imperfect which is exactly how I like it. No one has died yet from all that glorious imperfection.
But suddenly the other day I had a spur-of-the-moment thought that it needed a change. And within 10 seconds, without even knowing exactly what I was going to do with it, I had a wet paper towel and was wiping off the surround. Turns out a little magic erasing does the trick really well.
I knew I wanted to use ScotchBlue Painter's Tape to make a pattern and I knew that I wanted to use chalk again. I keep both ScotchBlue Tape and chalk in my stash of stuff to always have around for projects. Do you keep a stash like that?
My stash isn't super organized but I have hot glue sticks and glue guns, plate hangers, command hooks, upholstery tacks, velcro, duct tape, chalk of all colors, and chalk markers all at the ready in a bottom drawer in our kitchen. It's so helpful to always be ready when the mood hits to get creative.
I knew I didn't want to have to color in all the stripes with my thin chalk markers so I used a little trick I learned in elementary art class. I painted with chalk by dipping my chalk in water to make it semi-permanent. As you are putting your wet chalk onto your chalkboard it will look like a mess and really light and you will want to swear and give up because you will be sure it's not working.
But give it a few minutes and it will dry darker. Or lighter, actually. You can tell that I started on the left side–it's drying really white and the right side is still wet so you can't see the white chalk yet.
I love the dueling stripes in the little corner they play nicely with all the black and white patterned pillows I have all over the room.  And the imperfection of this project is what makes it so fun, I'm not expecting any deaths. The ScotchBlue Tape allows for just enough perfection to keep me sane, but the variations of the chalk add a little playfulness to the entire fireplace.  Because you know, my planter head with the two necklaces, antlers and eye-patch were just way too serious.
If you don't want to get your hands messy you can use a little brush and dip it into the water and then smear it all over the chalk to soak up the chalkiness.
Again it goes on like water. But dries white like chalk.
Almost every home I've been in over the past year has a chalkboard of some sort. When's the last time you changed yours up? Grab some chalk, ScotchBlue Tape and some water and see what you can create. What's that?! You don't have any supplies your house?  Don't you hate that when you get a hankering to do a quick little project and you don't even have the basic, inexpensive tools to attack it?
GIVEAWAY!
The Home Depotand ScotchBlue™ Painter's Tape are giving away a $200 gift card to The Home Depot–so now you can stock up on supplies or buy that one big item that will jump start that project you've been putting off forever. Or maybe you'll be inspired by one of these projects featured at the Ready, Set, Paint Blog Hop:
Centsational Girl – Textured Panel Dresser Makeover
Thrifty and Chic Framed Stencil Wall
The Design Confidential DIY Concrete Color Block Painted Tables
Sand & Sisal Faux Etched Glass
The Girl Creative Summer Chalkboard
PB & J Stories Dipped Effect Outdoor Bench and Front Patio Makeover
In My Own Style How to Paint Outdoor Furniture
Making this Home Embellish with a Paint Border
Rustic Bench Gets Modern Moroccan-Inspired Makeover
Charles & Hudson – Wood Block Planter
Love of Family and Home – DIY Striped Curtain
All you need to do to enter the giveaway is to leave a link to your most FAVORITE DIY project created by any blogger, OF ALL TIME. You just thought of it didn't you? Yes, that's the one you leave. Quickly google it, grab the url copy and paste it here into a comment (be sure to leave your name and email address in the little comment form so I can find you when you win the prize!)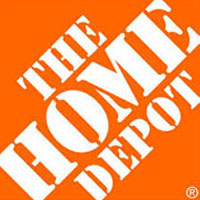 This post was brought to you in partnership with The Home Depot and ScotchBlue™ Painter's Tape.