Um, have you been to Rhoda's house lately?  It's spectacular. Every room, people.  She even had an open house for locals and I so wish I lived close enough to come. Click around to see all that she's done.  This woman is amazing.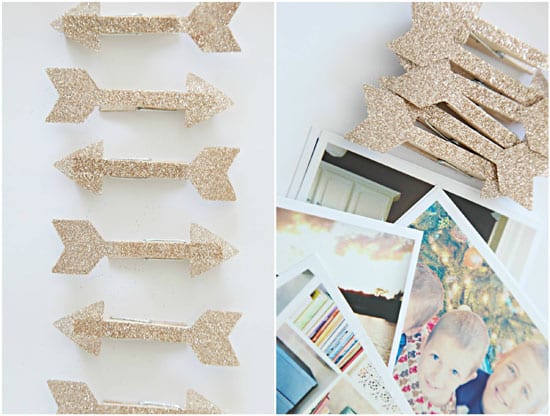 These quick made glittered arrows caught my eye from I heart organizing. If you have the fancy arrow making machine, that would be great, but I bet you could cut these out by hand as well if you don't have one.
Heart garland, they put it in a tree and it's charming! via Oh Happy Day!
I love finger knitting but have you heard of arm knitting?! Wowsa!
I love everything Ashely says about "the dream house"
Old lantern into a pretty light with drum shade? Yes please via Sarah M Dorsey Designs
Super sweet Mongolian Fur Stool. Reminds me of my fur ottoman from back in the days, this is it's sassy, cool, younger sister.
I have bookmarked this post in every way possible.  Jenny used oil based paint, something I haven't used in 15 years? Ever?  But the impact on this table is stunning.  The finish on this table is enough to make me try oil based on a few special items.
I love creative, not-to-expensive kitchen updates and this is a huge one.
The Secret to a Happy Home via Simple Mom
My friend Tracie wrote a book on forgiveness. She joined in 31 Days in October and now it's a book!
Flower Patch Farmgirl's super on budget lovely-I-want-to-kiss-it kitchen.
Chris changed my life with this tip about a site that lets you see all the fonts that are on your computer and WHAT THEY LOOK LIKE with any words you type in.  Where has this been all my life?
Lastly, this.