Seriously, do you remember that episode of Modern Family where Alex and Hayley are in their room and the youngest one is being taught by her older sister how to be popular and talk on the phone and then she accidentally says "love you" when trying to be cool at the end of a phone conversation with a popular girl?
Anyhow, if you have yet to get your hands on Sandy's book you are missing out on the words of the Entertainer Whisperer gently reminding you that good enough is just fine.  It's a mantra I proclaim but many times fail to apply. Sandy knows how to mix in the perfect amount of encouragement, funny stories, easy ideas and a dash of wonderful recipes.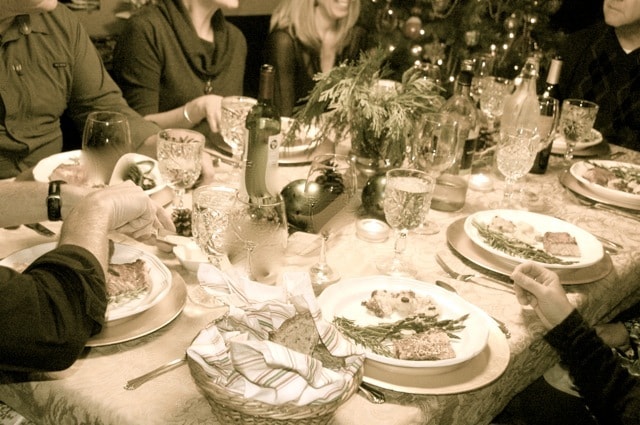 I really want to try Sandy's Sweet Potato Cran Apple Gratin.  She made that for the progressive dinner that she and her husband have been a part of with the same three couples for the past FIVE years.  Sandy is heroic. Kind of.  She tells us how anyone can be like her and actively entertain without worry and fear and you know what, I'm starting to believe her.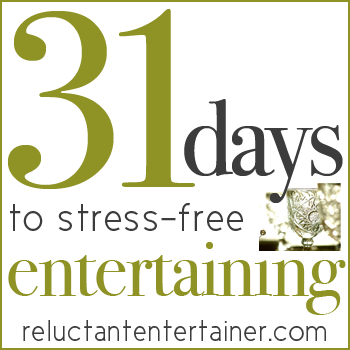 Sandy joined me and 5 other bloggers for the 31 Days of Change~ read all of her helpful posts from that series here.
It's not too late to purchase Reluctant Entertainer in time to get motivated for Christmas Entertaining, or for a gift for a newly married friend. If you are going to Blissdom in January, you can meet Sandy and high five or exchange recipes or watch Modern Family together.
Leave a comment to enter to win one of FIVE copies of Sandy's book Reluctant Entertainer.  Tell us what your biggest obstacle right now is when it comes to having people over.
I'm off to procrastinate cleaning my house.