There's a little area right next to where he walks in at the back door.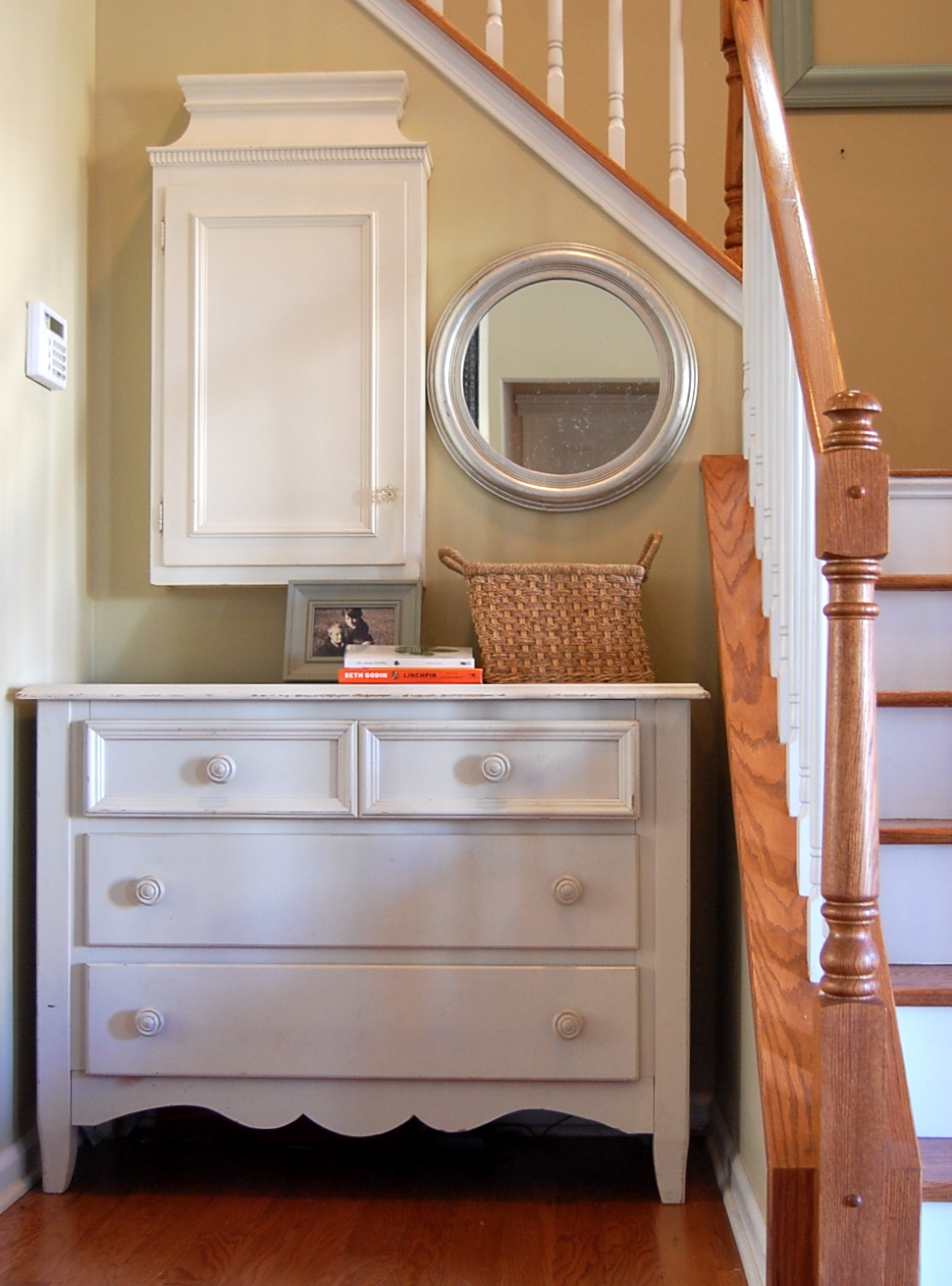 A dresser drawer or two, a basket, a flat surface and a little cabinet with shelves is all it takes.
He can pack it full off all sorts of unsightly stuff.  Pipes, whistles, tape measures, sunglasses, stray bullets, receipts, playing cards, air guns and goggles.
I used to have a cabinet in the kitchen designated for him but, I hated opening up the cabinet in the kitchen and finding non kitchen stuff using up the space.  So now he can store whatever he wants in a place that is all his own. It's kind of endearing, it's like a grown up version of my 13 year old's top dresser drawer. Doncha just love men?  Does your man have a station?
Join me and Chatting at the Sky, Balancing Beauty and Bedlam, My First Kitchen, Life With My 3 Boybarians, Reluctant Entertainer, The Inspired Room, Remodeling This Life over the next 31 days.