Back in March I followed one of my biggest business dreams and created an online class, Cozy Minimalist.
I was so incredibly nervous in the days leading up to the live class.
I knew I'd have to set up my little table with my stack of notes and the scary microphone. I wanted to make it pretty and calming. So I planned ahead and a few days before my webinar went live I ordered flowers for myself so they'd be delivered on my big day.
It's the only time I've ever sent myself flowers and I loved myself for it!
Even though you know they are coming, you are still pleasantly surprised at the knock on the door.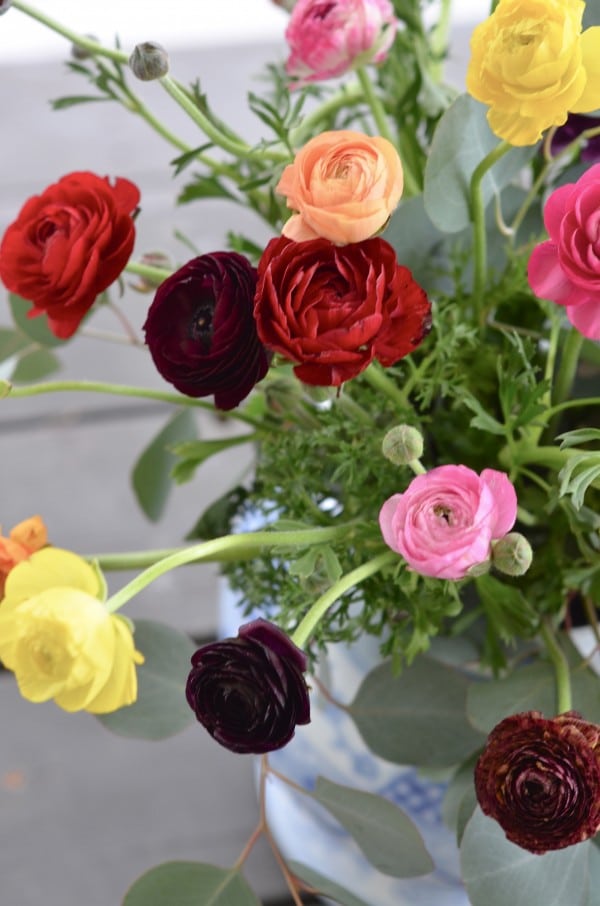 I ordered from The Bouqs Company because I had been following them on instagram and I love that they focus on simple bouquets, not "arrangements" full of baby's breath and filler greens. I didn't want to have to pay extra for some crazy vase I'd never use and I didn't want to have to sift through add-ons like teddy bears (are adult women supposed to like those? is something wrong with me?) or questionable candy.
I just wanted a gorgeous bunch of blooms. As many as possible, please.
The Bouqs Company is a Cozy Minimalist's dream. Less but better. Less fluff, better blooms. Amen.
Since that first order, I've ordered a bouquet for my sister that was delivered the day her book launched (I ordered it a few weeks ahead while it was on my mind and picked out the delivery date so I wouldn't forget) and I received two other bouquets from The Bouqs Company…
Lilies! I can never get enough.
I moved these all over the house in the course of a few weeks.
And, I've learned a trick for lilies. If you want them to both last longer, and not get that pretty orange pollen everywhere, just clip off the stamens. You'll feel a tinge of gilt, as if you are neutering the flower, but it's worth it.
Because they cut the flowers as soon as you order them and ship them that day, you're blooms will last so much longer. Some of mine even arrived closed up, but once I put them in water they started to open and lasted almost two weeks. I changed the water often and cut off the dead flowers and with the lilies, even the tiny buds ended up blooming.
THESE marshmallow ranunculus are to die for. I want to kiss each one and make individual gold crowns for each flower to wear.
The ranunculus made me so happy because I can never find them locally, and most online florists don't carry them.
Finally, I can have some ranunculus too! Such an odd word, I even had to google how to pronounce it (sounds kind of like redonkulous).
You can send a bouquet right now for someone you've been thinking of and if they are anything like me, it will make their day to have pretty flowers delivered to their door. A friend sent me a gorgeous bunch of flowers last week and I was so surprised I almost fainted. It was such an unexpected, extravagant gift and I got to show off talk about them with everyone who came into my house.
Maybe it's time you send yourself a thoughtful gift?
Most bouquets start at $40 and then the amount of blooms can be doubled for an extra $10. (I always double).
Shipping is free. And I've got a special coupon code for you to save 20% off your order through 9/17 with code: GETBLOOMS
This means you can have pretty flowers delivered for $32 (or double your blooms and it will be $40 total with the discount) which is practically unheard of, you already know this if you've ever ordered flowers.
Check out all the different blooms available from The Bouqs Company (grown and shipped from the side of an actual active volcano that erupted a few weeks ago!)
Flowers, one of my favorite ways to add life to a home.
This post created in partnership with The Bouqs Company (Bouquets. Simplified)