It's time for a spring tour!
I'm joining Lindsay's Spring tour which lasts all week–you get to click around and see different style homes all springed up and it's so much fun. So welcome if you are here from Iron & Twine.
If you are new here, we bought a fixer-upper on 12 acres about a year and a half ago. We gutted the kitchen and are slowly getting to everything else. Every surface needed attention from floor to ceiling when we bought the place. And most still need attention so I try to make it look it's best as we slowly cross things off our to do list.
This is the reality of living in a fixer-upper and paying cash for renovations as you go…
The family room before.
And the kitchen before.
We fight every year with the 25-year-old vinyl pool outside this window. It desperately needs a complete overhaul, but we are trying to eek by until we can redo it the way we really want. Let's just say we bought the house in spite of the pool, not because of it.
We still need to refinish the floors and scrape all the ceilings on this floor, since the kitchen was totally gutted we have smooth ceilings–but you can see the transition to sprayed on way up there on the right.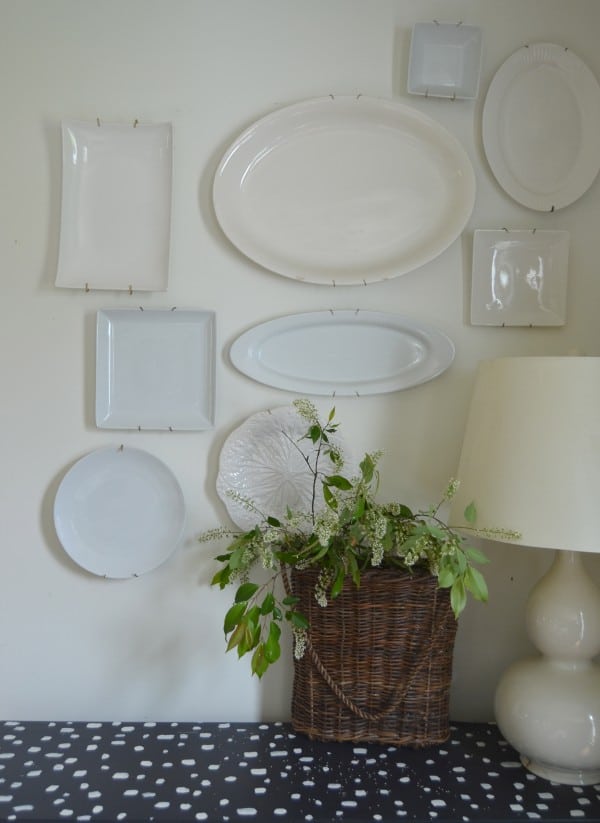 The laundry area before.
We also have an 800 square foot barn that we renovated to use as a large family room for hosting people. So far we've held a writers retreat, a hope*ologie event and last weekend we had 30 men here for the weekend (camping!) for Mantime!
This barn is one of the main reasons we bought this property.
There's still LOTs of work to do.
But it makes it more fun to have baby ducks, chickens and kittens around.
The barn was last year's project and is still coming together.
It's not perfect, it's not ideal, but it's ours and we love it.
I'm so grateful for this place and even though it has a to do list 12 acres long, it's our dream and there's no deadline to finish.
Ready to for more spring inspiration? Head on over to Summer's place at Simple Stylings